New Service Launches to Fight Medical Billing Errors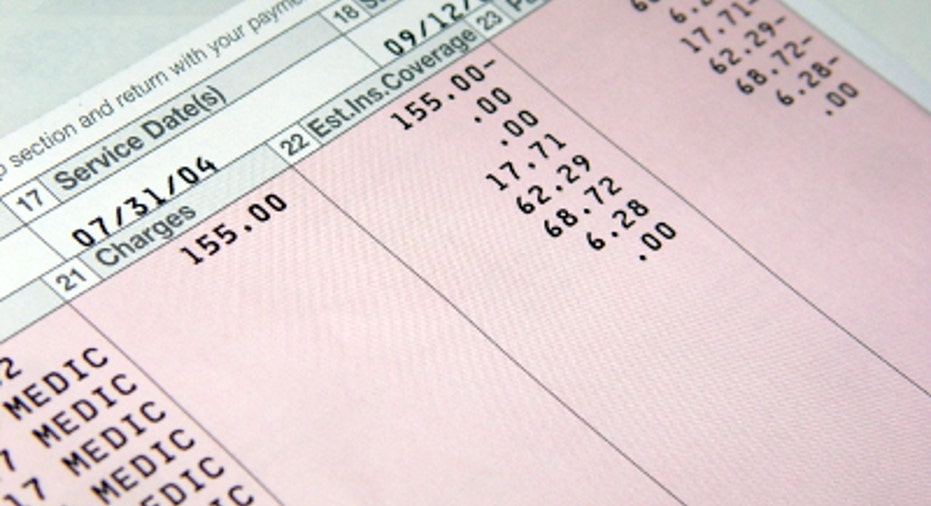 With so many players involved in the medical billing process, it's no wonder mistakes happen—a lot.
Medical billing mistakes can be costly if they go undetected. According to medical experts, 40% to 80% of medical bills contain errors, and Kaiser Health News estimates that nearly $68 billion in health care spending is lost to fraud and billing mistakes every year.
To help consumers combat errors and keep more money in their pockets medical website Simplee.com launched a new service that identifies mistakes on medical bills.
"There's enough external evidence that a high percentage of medical bills contain errors in them," says Tomer Shoval, co-founder and chief executive of Simplee.com.
In the past billing mistakes weren't a big deal to consumers because insurance typically covered all their medical costs.
In the past, patients weren't as concerned with medical billing errors since the costs were covered by insurance, but over the last few years, consumers have been paying more of their care.
According to Shoval, five or six years ago the average family spent $2,000 on health care, that number has jumped to around $3,600. That figure is only expected to increase as the costs of health care continue to rise.
The complexity of the health-care system and the code-filled billing practice makes detecting errors nearly impossible for patients. After all, in addition to the doctor, bills have to go through the insurer and in some cases, a government agency before hitting the consumer.
"Consumers lack the basic understanding of how their billing works," says Shoval. "You have to understand how billing works before you can detect something is wrong."
Simplee.com was originally created to help consumers manage their health care by letting them store their health records securely online. The website is compliant with the Health Insurance Portability and Accountability Act (HIPAA), and allows users to track total medical spending, deductible status and balances for FSA or HSA accounts.
The site identifies the most-used medical services and doctors and what procedures and services may or may not be covered under different plans.
Simplee.com's new, fully-automated service scans a member's explanation of benefit statement and uses a red, orange and green color-coded system to communicate when it has found an error. Each code also generates a next step of action including the best way for a user to contact the insurance company over a mistake.
"It's another step in empowering the consumer," says Shoval. "It's leveraging technology to help them find potential errors in their bills and potential saving opportunities."
According to Shoval, a common medical billing error occurs when an insurer flags a doctor as an out-of-network practioner instead of an in-network doctor. Simplee's service will show the consumer the error right away, giving them the knowledge to have it fixed.
Shoval  claims the service helped one member save close to $1,000 on one inaccurate medical bill. The insurer mistakenly charged the member out-of-network rates for a procedure that by law should have covered at an in-network rate. After the error was flagged by Simplee, the member was able to contact the insurer, saving $968.
In terms of saving consumers money, Simplee.com will provide consumers with a list of in-network doctors and automatically tracks drugs that are not generics, urging them to talk to their doctor about getting a generic version of whatever medicine he or she was prescribed. According to Shoval, staying in network and getting generic drugs are just two ways consumers can save a lot of money on medical costs.  "The information is not always obvious," says Shoval.