New Perk for Amazon Prime: Ebook Borrowing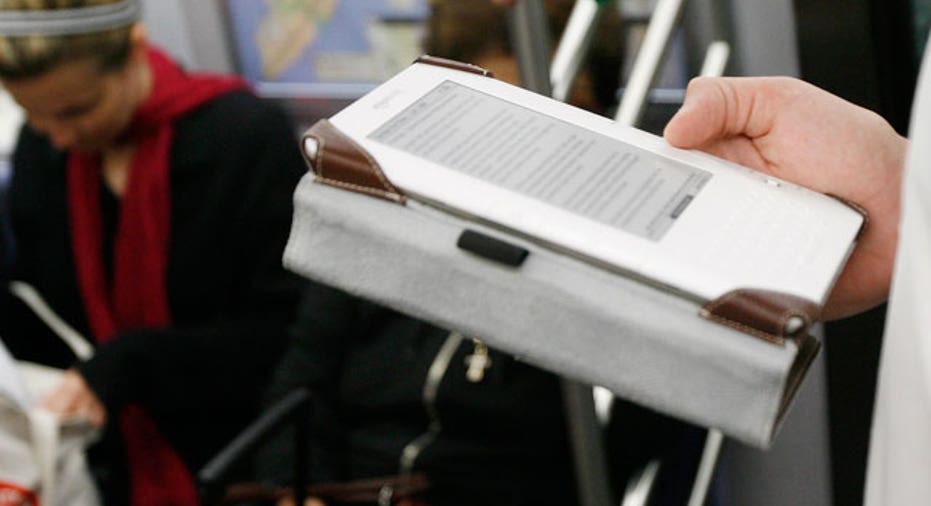 Amazon.com (NASDAQ:AMZN) on Thursday announced a new feature for its Amazon Prime subscribers: free borrowing of Kindle books.
"Prime Members now have exclusive access to a huge library of books to read on any Kindle device at no additional cost and with no due dates," Amazon CEO Jeff Bezos said in a press release.
The new Kindle Owners' Lending LIbrary includes thousands of books available for borrowing on Kindle devices.  Among the titles, according to Amazon, are more than 100 current and former New York Times Bestsellers.
Amazon Prime is a yearly subscription service that gives customers free two-day shipping on items from the online retail site as well as the ability to stream nearly 13,000 movies and TV shows.  It costs $79 per year.
Subscribers who own Kindle ebook readers can borrow up to one book per month at a time with no due date, Amazon said.
Some of the books Amazon listed as being included are "Moneyball: The Art of Winning an Unfair Game," the "Hunger Games" trilogy, and "The 7 Habits of Highly Effective People."
Amazon said customers can begin borrowing today.
The company said it is paying a fixed fee for titles to publishers and in some cases is purchasing a title every time a customer borrows it.
It does not appear that users of Amazon's Kindle apps for iOS, Android, and desktop PC platforms have access to the Kindle Owners' Lending Library.