New online startups offer shoppers more ways to buy lingerie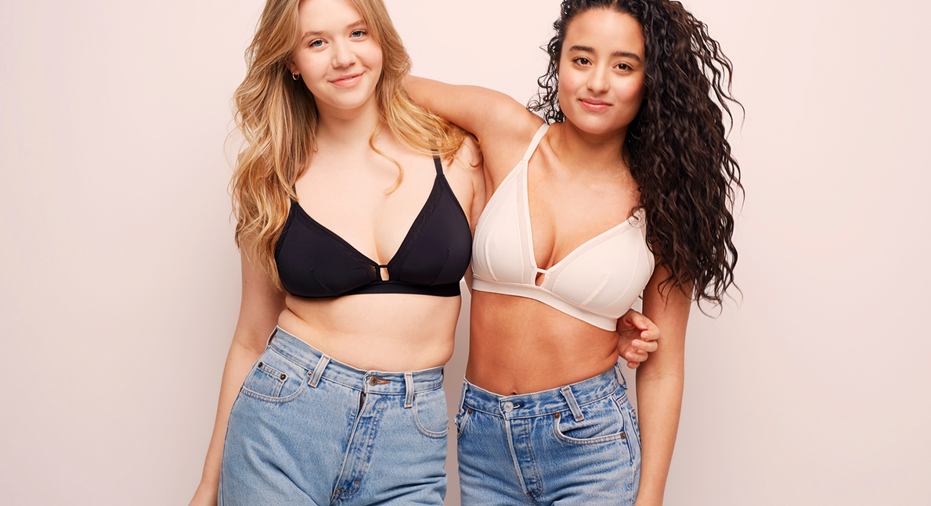 Shopping for bras, particularly online, can be an exercise in frustration. Changing fashions and better fit tools on sellers' websites are making it a bit easier.
The recent popularity of bralettes and sports bras with less-complicated sizing has made people feel more confident that what they buy online will fit when it gets to them.
And some online sellers use shopper surveys and other feedback to help find the right fit. Shoppers can sometimes chat with fit experts — people in addition to chatbots — eroding one key benefit of store shopping. The new online operators also offer a generous range of sizes, and focus on making shoppers feel self-confident.
Amazon, which has been expanding its fashion selection, started offering its private-label lingerie brands Mae and Arabella last year. Pop star Rihanna launched a lingerie collection under the Savage X Fenty name.
These upstarts are helping power the $12.4 billion industry, which grew 17 percent from 2012 to last year, according to the research firm Euromonitor. The new competition is taking a bite out of sales at L Brands' Victoria's Secret empire. Revenue at stores dropped 8 percent for the year that ended Feb. 3.
"It's hard to get service in stores," said Wendy Liebmann, CEO of WSL Strategic Retail. "These online startups are finding a way to blend technology while making it more personal."
Here are five ways to navigate the online world of bras:
FIGURING OUT SIZE: Websites True & Co. and Third Love both determine fit based on quizzes shoppers take. True & Co. asks about the bras people are currently wearing, such as whether the straps are too tight. True & Co co-founder and CEO Michelle Lam says more than 6 million people have taken the quiz since 2012, giving the company reams of data about fit and preferences. Third Love, meanwhile, offers fit down to the half size. At online-only lingerie retailer Bandit, customers insert measurements on its online sizing tool.
NPD Group's Marshal Cohen advises shoppers to look for customer ratings on the site to determine the accuracy of the fit, and to take advantage of return policies. "Buy more than one size until you get it right," he says.
CONSIDER MEMBERSHIP: Some of the sellers offer bonuses for membership. Customers of Savage X Fenty can pay $50 a year for early access, exclusive collections and free shipping and returns. Adoreme offers a monthly membership that offers discounts, free items after a number of purchases, and access to exclusive deals. There's no upfront charge for the membership, but customers who don't shop or skip the offers each month are charged a fee that can be used for store credit.
LOOK AT PRICES: Amazon's Mae bras, for example, sell for as low as $14. And the average price of a bra on Amazon is below the $60 average offered by Victoria's Secret, according to a recent Jefferies report.
"Their strategy is undercutting the market," said Michael Londrigan of LIM College, a fashion college in Manhattan. "They're looking to get a foothold."
SURVEY SIZES AND SHADES: Lively, for example, offers 26 bra sizes from 32A to 38DD. Savage X Fenty has sizes from 32A to 44DD and a range of shades for many skin tones. Third Love unveiled new shades for women of color after finding in surveys that its existing colors would show right through blouses.
STUDY RETURN AND SHIPPING POLICIES: The offers and rules vary. True Love offers free shipping for purchases over $75. Returns are free but must be made within 30 days. At Negative Underwear, full-priced items can be returned within 21 days of the purchase. For most of the companies, returned items should be unworn and free of damage with the tags attached.