New OJ Simpson autographs listed at $400 after prison release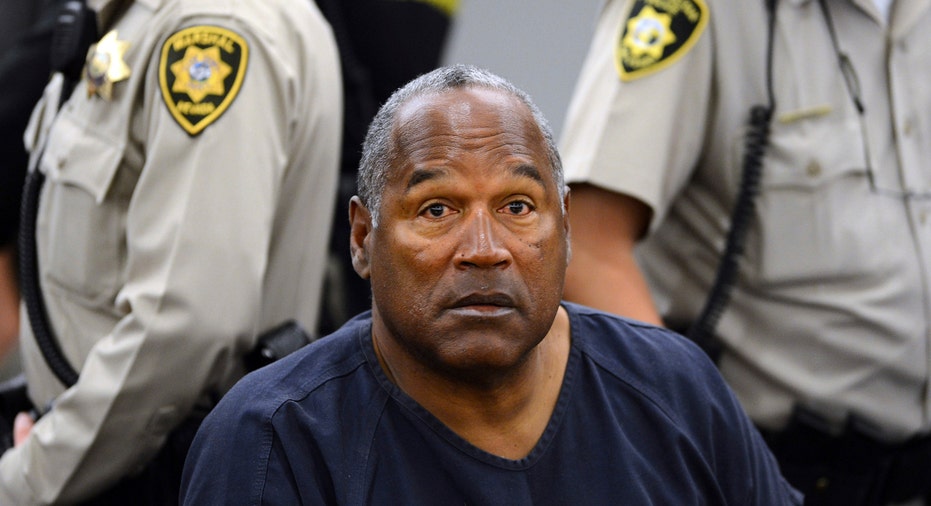 New O.J. Simpson autographs are already hitting the market this week, just days after the former NFL star and convicted felon's release from a Nevada prison.
Steiner Sports, a New York-based memorabilia company, is selling Buffalo Bills throwback helmets adorned with Simpson's signature. Bills helmets with a simple autograph are listed at $399.99, while helmets complete with a Simpson signature and a "HoF 85" inscription commemorating his entrance into the Pro Football Hall of Fame are listed at $449.99.
"Collectors collect and O.J. Simpson is a part of sports history for his accomplishments on the field. He's a Heisman Trophy winner, 10,000+ yard rusher and Hall of Famer. We are just trying to answer the demand of our customers looking to complete their collections," said Brandon Steiner, CEO of Steiner Sports.
While Steiner Sports did not administer the autograph signing, a company spokesman confirmed the helmets were signed after Simpson's release from prison. The spokesman declined to comment on how many helmets are available through Steiner Sports.
Simpson served nine years of a 33-year sentence for participating in an armed robbery of memorabilia dealers in 2007. He was released from prison earlier this month after being granted parole. Simpson was also infamously acquitted of the murders of his ex-wife, Nicole Brown-Simpson, and her friend, Ronald Goldman, in 1995.
TMZ Sports was first to report that Simpson conducted an autograph signing session at a Las Vegas hotel. Simpson is legally required to pay anything he earns from the autographs to the families of Brown-Simpson and Goldman as part of a 1997 wrongful death ruling.