New Names Crack Rankings of Wall Street's Top M&A Advisors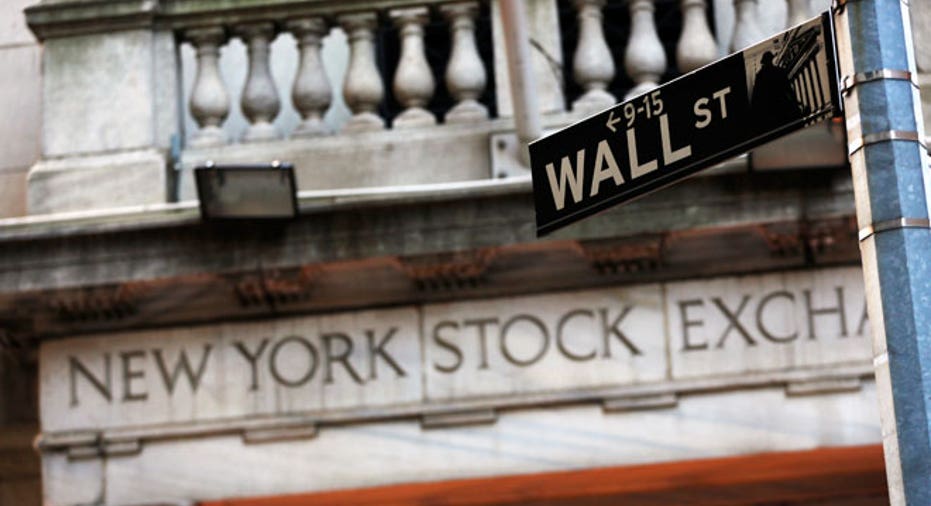 Buoyed by its role in a flurry of mega M&A deals, J.P. Morgan Chase (NYSE:JPM) hauled in fees on an industry-leading $124 billion worth of deals during the first quarter, but the investment bank had a number of unlikely peers on its heels.
Recently-released statistics by Pearson's (NYSE:PS) Mergermarket reveal that a number of emerging investment banks have cracked the top 20 list of advisors, including Centerview Partners and LionTree Advisors, which launched less than a year ago.
Global M&A activity took a painful 10.3% tumble last quarter, however U.S. deal making soared 33.6% to $167 billion.
Highlighted by the $28 billion takeover of H.J. Heinz (NYSE:HNZ) by Warren Buffett's Berkshire Hathaway, first-quarter action was dominated by four massive transactions that may have sucked some of the oxygen out of midsize deals.
"Everyone was very excited after the mega deals were announced. But it really didn't trickle down to any spike in the middle market," said Peter Fitzpatrick, a partner at K&L Gates focused on M&A.
Overall, last quarter marked the highest value of mega deals since the first quarter of 2010, Mergermarket said, noting that every year with five or more such transactions experienced an increase in deal value and volume except 2007.
The other three mega deals were Silver Lake Partners' $24.4 billion go-private offer for Dell (NASDAQ:DELL), Liberty Global's (NASDAQ:LBTYA) $21.9 billion acquisition of Virgin Media (NASDAQ:VMED) and Comcast's (NASDAQ:CMCSA) $16.7 billion deal to take full control of NBC Universal.
New Names Supplant Old Standbys
While the top 20 Americas Mergermarket list included reliable names like Credit Suisse (NYSE:CS), it also featured a strong showing by some smaller investment banks.
For example, Lazard (NYSE:LAZ) catapulted to No. 4 from No. 13 as its deal value skyrocketed 538% to $66.80 billion thanks to its role in the Heinz and Dell deals, as well as the AMR Corp.- US Airways (NYSE:LCC) transaction.
Moelis & Co. climbed to No. 11 from No. 17, and Wells Fargo Securities (NYSE:WFC) leaped to No. 12 from No. 28 as its advisory deal value soared 481.3%.
Some may also be surprised to see LionTree Advisors crack the top 14 considering the boutique investment banking firm wasn't even ranked last year.
The UBS Connection
LionTree was founded in July by former UBS (NYSE:UBS) media banker Aryeh Bourkoff, who also brought along Ehren Stenzler, the Swiss bank's former co-head of U.S. mergers. The New York firm has cashed in through its ties to Liberty Chairman John Malone, advising on the media giant's Virgin Media and Charter Communications (NASDAQ:CHTR) transactions.
Incredibly, LionTree's $26.19 billion of advisory deals trumped the $16.32 billion of deals much larger UBS advised on last quarter.
Likewise, Centerview Partners, which also has its roots in UBS, surged to the sixth spot from No. 25 as the firm that was founded in 2006 grew its advisory deal value by 631% to $48.08 billion.
The New York-based investment bank, which advised Heinz on its takeover, was co-founded by Blair Effron, who at one point served as a vice chairman at UBS.
"It's almost like a breeding ground for these smaller firms," said Sola Akinola, global content manager of the Americas at Mergermarket.
Gary Cohn, president of Goldman Sachs (NYSE:GS), alluded to the shift last week, telling reporters in Brazil that big international banks, other than Goldman and J.P. Morgan, are continuing to scale back significantly.
"We are seeing capacity come out of our competitive landscape for the first time in 50 or 100 years," he said. "Now we are actually seeing banks withdraw from the investment banking, capital markets business."
A number of big banks with strong investment-banking presence have announced job cuts in recent months, including Citigroup (NYSE:C), UBS and Barclays (NYSE:BCS).
J.P. Morgan Leads the Way
Topping the ranks for the first time since the first quarter of 2011, J.P. Morgan was tapped as an advisor on $124.16 billion worth of global M&A transactions last quarter, up 6.5% from the year before.
That was enough to overtake Goldman, which suffered a 14.5% decline in advisory value to $103.54 billion, according to Mergermarket.
In the growing M&A market in the Americas, J.P. Morgan advised on an industry-leading $98.74 billion worth of transactions last quarter, up 189.9% from the same period of 2012.
Bank of America Merrill Lynch (NYSE:BAC) finished second in the quarter, growing its deal value by 215.3% to $87.68 billion, trumping the $68.65 billion of deals done by Goldman.
According to Dealogic, global M&A investment banking revenue slumped 14% in the first quarter to $3.6 billion from the year before.
That likely would have been a larger contraction had it not been for the bidding war over Dell.
Total fees to finance and advise the buyout could top $400 million, the highest overall payday in at least three years and biggest for an LBO since 2007, according to The Wall Street Journal. Silver Lake's four lead bankers could haul in $330 million alone.
Despite the surge in high-profile transactions, other parts of the M&A market remain relatively quiet.
"There's a perspective that prices are still too high for the environment. Credit is available now, but I think there are still concerns about what happened in Europe. That was a bit of a scare," Fitzpatrick said.