New Labor Market Reality: Gigging is the New Full-Time Job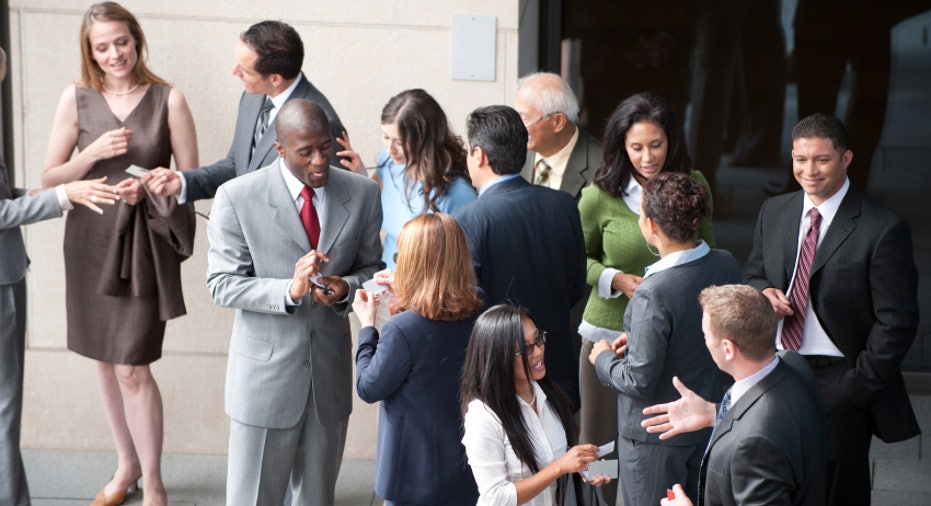 Whether it's surviving a job loss, cultivating your professional skills or wanting a more autonomous work/life balance, many workers are turning to "gigs" and "gigging" to make ends meet in the rough labor market.
The stubbornly-high unemployment rate and bleak hiring outlook has led many job seekers to opt for a more independent way of working, characterizing what Nacie Carson, author of The Finch Effect, calls "the demise of nine to five."
In a gig economy, project work replaces the traditional career strategy. Currently, workers stay at a job for an average of 4.4 years, which is too long and doesn't fit the current labor market, Carson says. She claims staying at the same workplace can lead to diminished energy and passion for work and hinder professional development.
Jody Greenstone Miller, cofounder and CEO of Business Talent Group, adds that the standard full-time employment situation doesn't work for companies any more. She says lean times have forced employers to seek out workers to fulfill specific projects, jobs and tasks, and they don't have time to hire-in traditional great talent to become permanent staff.
According to MBO Partners, a site that connects temporary workers with companies that have openings, about 16 million Americans are working independently today, and their numbers are growing. What's more, a recent MBO survey shows 55% of contract workers say working independently was their choice.
Employers want to see 'new hires' productive on their second day, says Melanie Holmes, a vice president at Manpower, Inc. "Hiring on a temporary basis is a safe way to get 'employees' in the door." A project has a finite beginning and end and the contract terminates upon completion of the work. "It's a win-win for both the corporation and the employee," Holmes says.
For reluctant independent contractors who still might prefer a steady "gig," temporary work can lead to full-time employment, says Holmes. About 40% of Manpower's temp workers are hired full time after they complete a job.  Miller says BTG converts from temp to perm about 20% to 25% of the time.
High-level project work is a draw for what is commonly referred to in the industry as "supertemps"—people who have been trained at top schools and companies or boomers and retirees who have a wealth of industry experience, skill and knowledge. "They like to choose what they work on and with whom," says Miller. "It's as much about professional satisfaction as about personal balance."
Admittedly, for these upper-echelon workers, the "gig" lifestyle may be more desirable. "The higher-end the skills, the easier it gets," says Holmes, "the lower, the more stressful."
Temporary work situations allow for career development and advancement. "Over time, an ecosystem of services—anything from health care to continuing professional development—will create resources and support for this community," says Miller. Training and development at companies like Manpower, Kelly Services or Adecco offer opportunities for workers to cultivate and enhance their skills.
"This is still a nascent market," says Miller, "but when talent and companies normalize the way they think about work options, the world starts to look a little different."
Carson offers the following tips for workers looking to earn a living by gigging:
Adopt a gig mindset. Take ownership of your career and look for opportunities to keep your career moving forward at any stage.
Create your own brand. Identify what makes you stand out from other professionals. Carson calls your "Adaptive Professional Brand" a tool for effectively organizing, communicating and adapting your professional value. Cultivate the confidence to say, "As a professional, I have something valuable to offer."
Nurture you social network. Increase your visibility to open doors for new projects. Use your website and online profile on social networks to help craft and package your brand and communicate with other professionals.
Beef up your skills. Develop skills central to your brand that are promotable and make you distinctive from other candidates.
Harness your entrepreneurial energy. Avoid being daunted by the word entrepreneur, understanding its only requirements are to create vocational opportunity that positions you to take action whatever the economy.
Manage your time.  Working out of home or juggling several different gigs requires good time management and planning skills. Carson suggests tracking your time for one month to see what activities require more time and consider grouping similar activities. Craft a schedule that allocates enough time for everything, including exercise and fun, and stick to it.
Learn to cope with work fluctuations. You must deal with the volatility of project-based life, adds Miller. There is no absolute certainty about the number of projects in any year.  Be confident that things will stabilize, and "learn to enjoy your down time."