New England Patriots to receive Super Bowl rings in private ceremony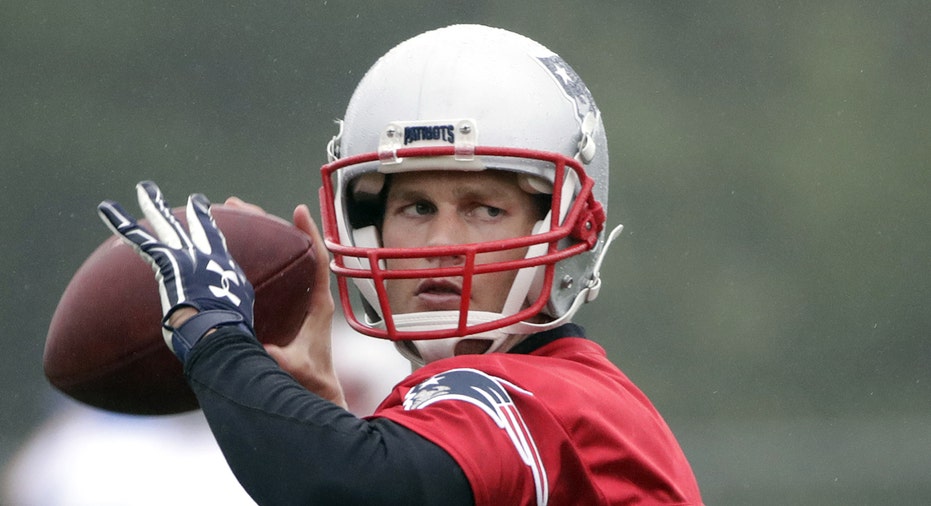 Tom Brady and the other members of the New England Patriots' Super Bowl LI-winning team will gather at team owner Robert Kraft's home in Massachusetts on Friday night to receive their championship rings.
The rings will be distributed at a private ceremony at Kraft's home meant for players and staff only. The event will mark the fifth Super Bowl ring for Brady and Kraft and the seventh for Patriots head coach Bill Belichick, who previously won two rings as defensive coordinator of the New York Giants.
"Well, it's a great feeling to have everybody back together for that. It was a great accomplishment and we'll enjoy it [Friday] night, but right now just really trying to focus on having a good day today," Patriots head coach Bill Belichick told reporters on Thursday, after the team's mandatory minicamp session.
Representatives for the Patriots did not respond to FOX Business' request for comment on the rings themselves, but NFL teams have a storied history of handing out expensive pieces of Super Bowl hardware to winning teams.
The NFL covers the cost of 150 rings for Super Bowl franchises, which are doled out to players, coaches, staff members and team executives. The bundle of rings is generally valued at approximately $5 million. Teams are allowed to customize the rings to suit their preferences and can order additional rings if they foot the bill.
When the Patriots last won the Super Bowl in 2015, Kraft ordered rings valued at $36,500 each, or approximately $5.5 million in total, according to ESPN. The rings reportedly featured more than 200 diamonds and were personalized with each player's jersey number.
Jostens, a Minnesota-based jewelry and memorabilia company, has crafted Super Bowl rings for more than 30 of the NFL's 51 Super Bowl-winning teams, including the Patriots championship team in 2015.
A Jostens representative did not immediately respond to a request for comment on this year's rings.
The Patriots released a sneak preview of this year's rings being manufactured on the team's official Twitter account on Tuesday.