New Customers Propel Charles Schwab's 2Q Profit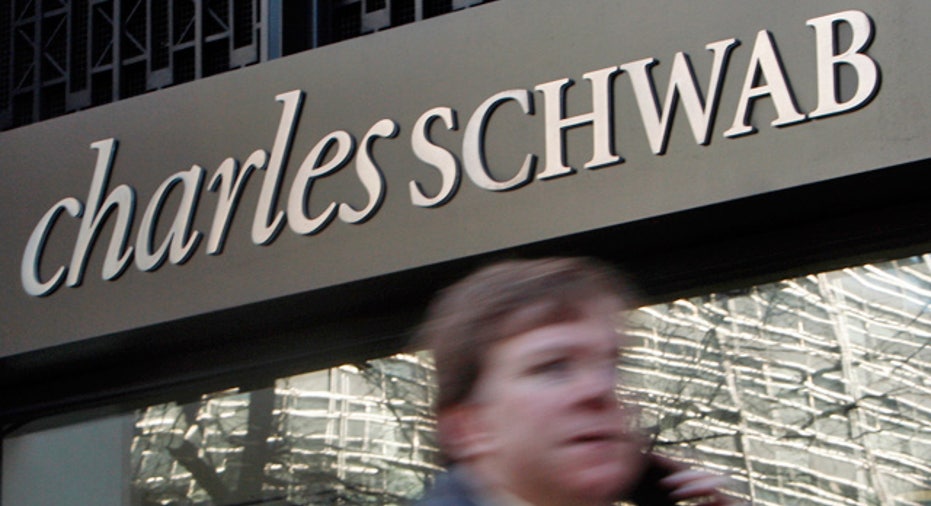 Charles Schwab (NASDAQ:SCHW) reported on Monday improved second-quarter earnings that matched Wall Street estimates, as higher revenue fueled by new customers helped to offset still weak trading activity.
The San Francisco-based brokerage posted net income of $238 million, or 20 cents a share, compared with $205 million, or 17 cents a share, in the same quarter last year. The results matched average analyst estimates polled by Thomson Reuters.
Revenue for the three months ended June 30 was $1.19 billion, up 10% from $1.08 billion a year ago, virtually matching the Streets view of $1.2 billion.
Although the economic recovery is progressing slower than hoped, clients remain solidly engaged with their investments, as cash holdings at Schwab have declined to pre-crisis levels, Charles Schwab CEO Walt Bettinger said in a statement.
The Schwab boss went on to note that trading activity remains relatively soft, but the companys diverse portfolio of investment products continues to propel growth. The broker attracted 36,000 new accounts during the period, down 10% year-over-year, yet lifting total accounts 4% to 5.7 million.
Client assets enrolled in Schwab retail advisory offerings climbed 20% to $113 billion during the quarter. Including assets under the guidance of an independent fee-based advisor, total advised assets at quarter-end were up 17% to $811 billion.