New CSX chief has unfinished work on railroad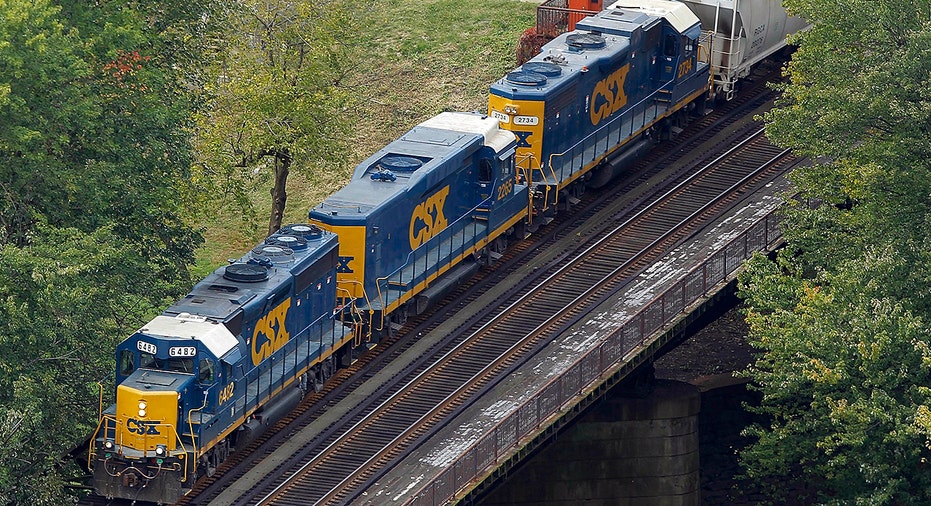 One month after the death of his predecessor, CSX Corp. Chief Executive Jim Foote will try to reassure investors that the railroad can complete Hunter Harrison's unfinished work.
Mr. Foote on Tuesday will address investors on CSX's quarterly earnings call for the first time since being made permanent CEO. He took over shortly after Mr. Harrison died in December, leaving the stewardship of CSX to a railroad marketing veteran who is still a fresh face in the company's Jacksonville, Fla., headquarters.
The abrupt leadership transition capped a tumultuous year at CSX that included a proxy fight that installed Mr. Harrison as CEO, layoffs and management departures, and a new operating plan that led to widespread disruptions at the railroad for weeks.
Investors hope the next year goes much smoother. Justin Long, railroad analyst at Stephens Inc., said investors want greater reassurance that most of the heavy lifting needed to turn CSX around is behind them, and that the company can focus on running the railway under the model Mr. Harrison implemented during his nine months leading the company.
"What people want to hear is that the changes that were disruptive to the network have been completed and that they're moving to that second phase of the turnaround," Mr. Long said.
A CSX spokesman declined to comment ahead of Tuesday's earnings.
The execution falls to a management team that has started to bring in reinforcements. CSX recently added a senior operating executive, Ed Harris, to shoulder some of the responsibilities that had fallen to Mr. Foote, who only joined CSX in October when three other senior leaders resigned.
Like Mr. Foote, Mr. Harris had worked with Mr. Harrison during a prior overhaul of Canadian National Railway Co., where the executives applied the practice of precision-scheduled railroading that includes better utilization of assets and running trains on a tighter schedule.
The duo will have another key task: finding the next generation of leadership, as Mr. Foote, 63 years old, and Mr. Harris, 67, aren't seen as long-term solutions for the company.
CSX is expected to start to introduce some candidates identified by Mr. Harrison as up-and-comers during its March investor day, where longer-term financial projections will be laid out.
Meanwhile, CSX and its rivals are facing a favorable industry backdrop, driven by the new tax law, an improving economy and tightness in the trucking market.
The tax law is expected to provide a big boost to railroads like CSX, Norfolk Southern Corp. and Union-Pacific Corp., since much of their business is done within U.S. borders. Railroads also spend heavily on capital expenditures to maintain their railways and will benefit from a more favorable deduction on that outlay. Citi estimates that large U.S. railroad earnings will rise 20% due to the tax law, versus 7% for the broader market.
At the same time, the trucking market is facing a shortage in both drivers and capacity, while rates are at a multiyear high. A new federal safety regulation is expected to further tighten the truck market, which could help switch some freight traffic to the rails.
"Tax reform, a strong economy and a truck-driver shortage all bode well for a strong 2018 from the freight railroad industry," said Jason Kuehn, a vice president at consulting firm Oliver Wyman and who specializes in the railroad industry.
Write to Paul Ziobro at Paul.Ziobro@wsj.com
(END) Dow Jones Newswires
January 13, 2018 07:14 ET (12:14 GMT)