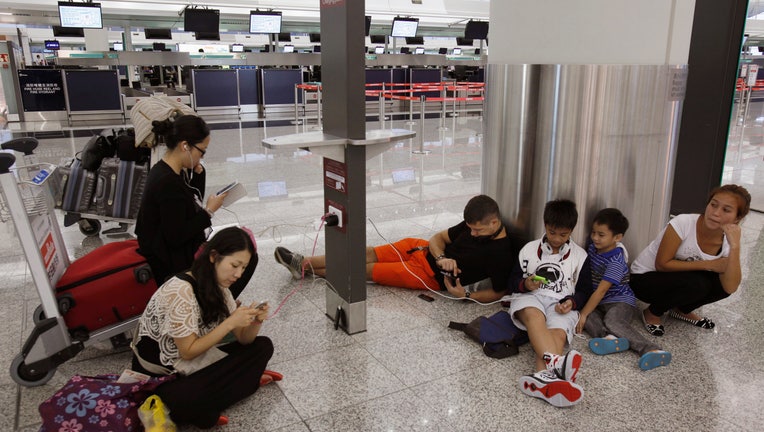 It's the plight of the modern day device user: wake up to a fully charged battery -- stream music, browse Facebook, read the news -- and a few hours later without a power source, the device flat lines.
Luckily, the battery market is on the verge of innovation.
New investment is starting to trickle into the sector as inventors work to develop better, safer, longer-lasting, faster-charging, and tinier batteries, necessary in a world already attached at the hip to smartphones and rapidly devouring wearable devices and battery-operated vehicles.
Perhaps the biggest household name to double down on batteries recently was Tesla (NASDAQ:TSLA), which announced a $5 billion gigafactory in February that will focus on improving traditional lithium-ion batteries.
By 2020, the factory is expected to produce more lithium-ion batteries annually than were produced worldwide in 2013, freeing up the tech-savvy automaker to focus on researching new battery designs and compositions that are smaller and more powerful.
An expected surge in wearable technology devices may also help to spark a revival in battery research and development.
The booming wearables market is expected to lead to a projected 1,100% surge in battery sales over the next four years, according to a recent report from IHS (NYSE:IHS).
That will up worldwide revenue for wearable electronic batteries to a projected $77 million by 2017 from just $6 million today.
Israeli startup StoreDot is one company trying to profit from this trend.
The company introduced the prototype of a new nanodot-based battery this week that would be capable of recharging in 30 seconds.
The nanodot, made from chemically synthesized bio-organic peptide molecules, would have the potential to shrink the size of batteries while containing an estimated 2000 mAh -- about the same as a Samsung Galaxy S3 stock battery.
"I want to see radical innovation, which means a chemical departure from the past."
The battery is about four times the size of a smartphone currently, and is not expected to be commercially available until 2016.
However, StoreDot is confident it will one-day replace traditional lithium-ion batteries, which currently dominate tablets and smartphones.
Radical Change
Don Sadoway, a professor at the materials chemistry at the Massachusetts Institute of Technology, says nanodot technology is a step in the right direction; however, he called it a variant of lithium-ion and said more research is needed until new batteries can be truly disruptive.
"Lithium-ion has done about as much as it can do," Sadoway said. "I want to see radical innovation, which means a chemical departure from the past."
After all, there hasn't been a major overhaul to batteries since the lithium-ion rechargeable battery was commercially introduced in the early 1990s as a game-changing alternative to nickel metal hydride batteries (think Energizer batteries).
A challenge, Sadoway says, is that battery innovation remains largely underfunded.
"I'm talking about that kind of leap frog," Sadoway said. "There is a lot of activity in this area but there's room for greater scope in terms of discovery of new chemistry."
IHS sees annual shipments for wearable devices developed by the likes of Google (NASDAQ:GOOG) and Samsung reaching an estimated 56 million units by 2018.
That could fuel "continued demand for the batteries that power" them, says Thomas McAlpine, power supply and storage component analyst for IHS.
Battery makers -- particularly those focused on bendable, next-generation polymer batteries -- will be forced to double down on perfecting the power supply of emerging wearables, IHS says, and that means the development of "new applications" in the battery market.
Until then, the renewed focus is at least a step in the right direction, Sadoway says.
"What people are looking for is cheaper batteries that are going to last a long time," he said. "Anything that can take us in that direction is worth cheering about."