New chief of Japan's SMBC bank 'actively studying' acquisition of US bank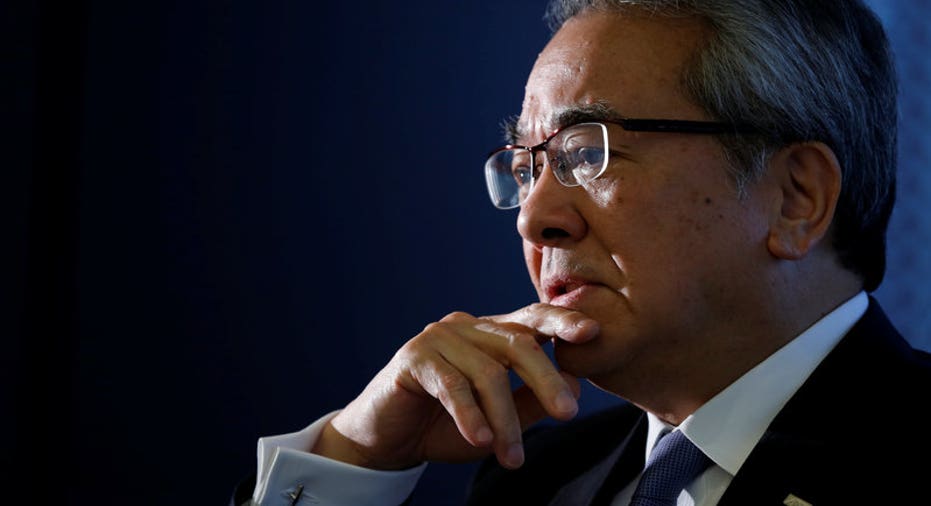 The new head of Japan's Sumitomo Mitsui Banking Corp (SMBC) said it is "actively studying" an acquisition of a U.S. bank, as part of efforts to seek a reliable dollar funding source for future growth.
Securing cheap, stable dollar funding has been a major challenge for Japanese banks, which have been aggressively expanding overseas as they have been hit by ultra-low interest rates and weak loan demand at home for years.
"As we expand globally, a diversified and stable source of the world's largest hard currency is extremely important," Makoto Takashima, who was promoted from senior managing director to president on Saturday, told Reuters in an interview.
"Even for our Asia operations, the capability to secure dollar funding is crucial," he said.
He said his bank has been shifting to more stable dollar sources such as deposits by corporate clients from short-term market funding like commercial papers.
As a result, the bank's dollar funding is enough to cover loan demands. "But the core funding source is retail deposits. And to be honest, we want that source when we think about our future growth," he said.
SMBC is a core banking unit of Sumitomo Mitsui Financial Group (SMFG) <8316.T>, which posted a 22 percent drop in net profit in the quarter ending in December due to the low interest rate environment.
Japanese banks are among the most aggressive buyers of overseas assets in recent years. SMFG spent a total of $1.5 billion in 2013 and 2014 to buy 40 percent of PT Bank Tabungan Pensiunan Nasional Tbk (BTPN) of Indonesia.
Unlike cross-town rival Mitsubishi UFJ Financial Group <8306.T>, which owns California-based Union Bank, SMFG does not have a retail footprint in the United States.
But a recent surge in U.S. financial stocks , up more than 20 percent since early November, has made an acquisition of a U.S. bank too expensive for now, Takashima said.
"It would have been feasible right after the collapse of Lehman Brothers (in 2008), when prices were cheap. But an acquisition now would be a very painful burden on our capital," he said.
Takashima, 59, is a life-long insider, starting his career at Sumitomo Bank. A rarity among Japanese bank chiefs, he spent most of his career in international operations, including 11 years in the United States.
(Reporting by Taiga Uranaka; Editing by Randy Fabi)