New CFPB rule makes it easier for consumers to sue banks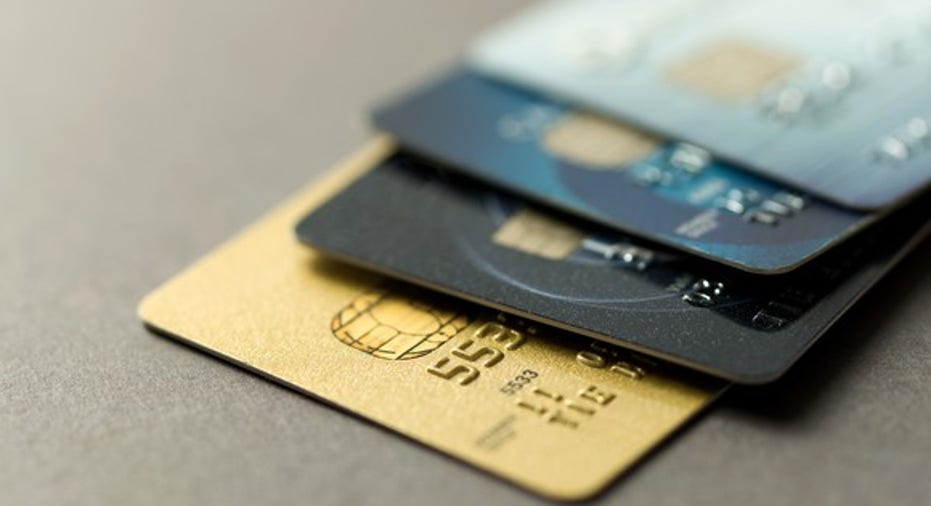 Banks, credit cards and other financial services would no longer be able to block their customers from banding together in court under a rule announced Monday by the U.S. Consumer Financial Protection Bureau.
"By restoring the ability of consumers to file or join group lawsuits, the rule gives companies more incentive to comply with the law, " CFPB Director Richard Cordray said in a press call.
The final rule blocks financial companies from using "mandatory arbitration" clauses to prohibit customers from filing, or joining, class actions in court. Companies could still require customers to arbitrate individual claims. However, they would have to supply information to the agency about the claims and the outcome of cases.
Consumer groups applauded the rule, which takes aim at what they call one of the worst anti-consumer practices.
"The rule will help to combat the culture of companies profiting from charging illegal fees and committing other crimes against their customers," Rohit Chopra, senior fellow at the Consumer Federation of America, said in a statement.
"The rule will help to combat the culture of companies profiting from charging illegal fees and committing other crimes against their customers."
Rule to go in effect in 2018The rule would go into effect eight months from the date it is published in the Federal Register, which is expected within a week or two. That means consumer financial contracts signed after that date – sometime in March of 2018 – would have to contain language explaining consumers' rights regarding court and arbitration. The effective date will be published with the rule.
To benefit from the protection, customers with existing contracts would need to open new accounts after the rule takes effect, CFPB Senior Counsel Eric Goldberg said.
Banks, GOP oppose the ruleBut the regulation faces rough going and possibly even repeal in Washington, where it is opposed by Republican lawmakers and financial industry groups. A unified GOP in the House and Senate would be sufficient to repeal the rule using the Congressional Review Act.
"As Congress considers changes to the CFPB's structure and accountability, we also urge lawmakers to overturn this rulemaking," American Bankers Association President Rob Nichols said in a statement.  The rule favors class-action lawyers over consumers, who benefit from arbitration, he said.
"This bureaucratic rule will harm American consumers but thrill class action trial attorneys," said U.S. Rep. Jeb Hensarling, the Texas Republican who chairs the House Financial Services Committee. "As a matter of principle, policy, and process, this anti-consumer rule should be thoroughly rejected by Congress under the Congressional Review Act."
"This bureaucratic rule will harm American consumers but thrill class action trial attorneys."
Cordray said he believes it is the agency's job to issue the rule, whatever its political fate.
"A cherished tenet of our justice system is that no one, no matter how big or how powerful, should escape accountability if they break the law," he said. Federal law already prohibits arbitration in most home mortgage contracts, and in some loans made to military servicemembers.
A popular practice amongst credit cardsIn the credit card market, 53 percent of consumers' card balances are covered by arbitration clauses, CFPB research has found, as several major card issuers require customers to bring their disputes to arbitration, instead of court.
Some cards have modified their arbitration requirement, such as by giving new customers a period during which they can opt out of mandatory arbitration for future disputes. It isn't clear how many cardholders use such fine-print escape clauses, or even know they exist.
In checking accounts, 58 percent of insured deposits are covered by arbitration agreements, the CFPB study found. Before its fake account scandal attracted widespread attention, Wells Fargo used arbitration clauses in its contracts to argue that consumers' claims about the wrongdoing shouldn't be heard in court.
Others covered by the ruleCovered by the rule, in addition to lenders and loan servicers, are auto leases, debt collectors and debt settlement companies, credit reporting companies, providers of credit scores, and money exchange and transmission services, among others. Reloadable prepaid cards are covered, but can continue selling old card packages after the rule comes into force, as long as they provide new language in step with the rule when the card is registered. States and federally recognized Indian tribes are exempt from the rule.
In the 2010 Dodd-Frank Act, Congress charged the CFPB with studying consumer arbitration clauses and writing a regulation if appropriate. The agency released its study in March 2015 and issued a proposed arbitration rule for comment in May 2016.
Initially used to resolve disputes between businesses, arbitration has increasingly been required in consumer-versus-company disputes. The U.S. Supreme Court in a landmark decision in 2011 involving AT&T Mobility gave its approval for companies to insert mandatory arbitration clauses in their contracts with consumers. Subsequent rulings affirmed the practice in the credit card market.
See related story: Credit card arbitration: What it is, how it works, CFPB proposes arbitration limits