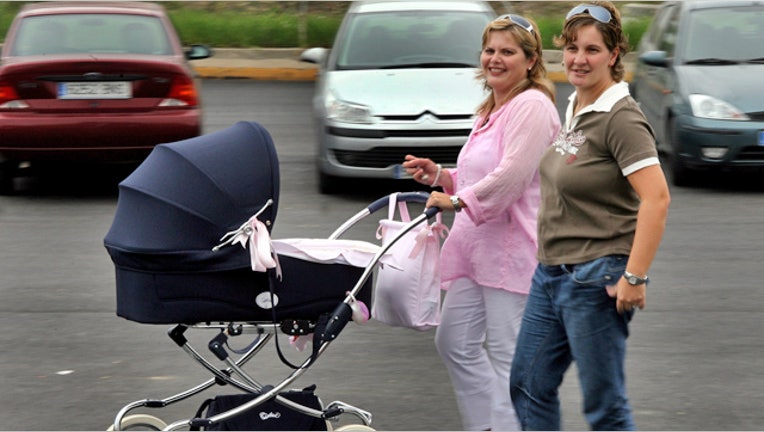 Welcome to OnSale at FOXBusiness, where we look at cool deals and insane bargains.
This new contest gives you a chance to win a set of wheels, and become an expert traveler with the latest app from Frommer's and Inkling.
For those in the market for a unique Mother's Day gift, find it at the Met for less, or go in on a gift together with this great social gifting site. And be sure to e-cycle your old phone at new high-tech ATMs.
Car Giveaway
Lucky Magazine wants to give you some new wheels for hitting the road this summer.
In their contest, accessible via Facebook, you can enter to win a 2012 Subaru Impreza 2.0i 5-Door Limited. Valued at $25,625. The car boasts heated seats and 27mpg city/36 mpg highway. Oh, and you also get to choose from nine different colors. Click here to learn more, and hit "Like" for a chance to sign up.
The Met for Mom
If you're searching for the perfect Mother's Day gift, you'll want to check out all the unique gifts at MetMuseum.org.
The New York Metropolitan Museum of Art is currently offering members a 20% discount on purchases through May 9. Those interested in becoming a member can sign up here.
Starting at just $60 for an Associate Membership, available to those who live outside a 200-mile radius of New York City, you get free unlimited admission to the Museum. All membership options are available as gifts, too, if you want to add a little extra to your store purchase.
Wrapp it Up
The Mother's Day gift card is getting a makeover with the help of Wrapp. The social gift card site just launched in the U.S., and has partnered with many retailers, including Sephora and Gap(NYSE:GPS).
Wrapp, available online and via mobile, lets you purchase a gift card through Facebook. The recipient can then redeem the gift card via the Wrapp app, available for Android and iPhone, while in the store. Want to go in on a group card to bump up the gift's value? You can do that, too. Group gifting is easy with Wrapp. Check it out here.
Recycling ATM
OnSale told you about a rewards program for your old, unwanted electronic devices. Well, now there's a kiosk that will take your old phone – and could give you cash in return.
EcoATM lets you deposit your old phone and then scans it to determine value. It will then ask you if you want cash in exchange and/or store credit a new phone. EcoATM has approximately 50 of its phone-eating, e-cycling units available now, in California, Kansas, Nebraska, and Washington. Expect more kiosks nationwide soon.
Guides that Travel
Global travel authority Frommer's just launched a brand new kind of travel app for iPhone and iPad. Teaming up with Inkling, Frommer's new "Day to Day" travel guides show you all you need to know about your vacation destination, from hi-res photos to reviews to maps to local data (including weather!). Once you download the app, either to your iPhone or iPad, you can access it on either device.
The guides also have safety in mind. Through the app, you can activate notifications that alert you of any local emergency situations. Prices start at $9.99 per travel guide, and you can select your guide here.
Know of a killer deal or insane bargain? Email the goods to OnSale@FOXBusiness.com and share the wealth.