Netflix's Hastings Becomes Billionaire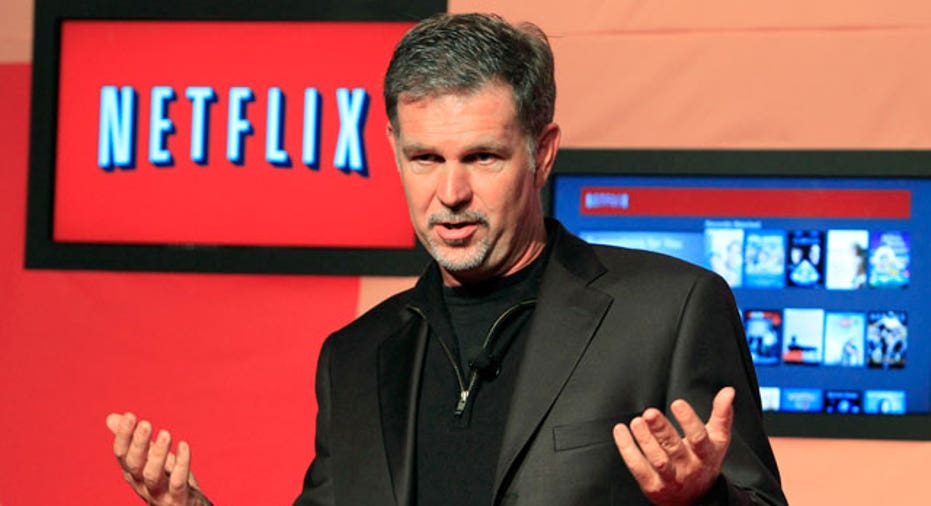 Netflix (NASDAQ:NFLX) co-founder and CEO Reed Hastings is now a billionaire, according to a report by Forbes. The company's recent stock surge has pushed Hastings' net worth over the edge.
Hastings started Netflix with Marc Randolph in 1997 and saw the company through its IPO in 2002. Hastings is also a board member at Facebook (NASDAQ:FB) and spent five years on the board at Microsoft (NASDAQ:MSFT).
During his tenure at Netflix, the company has evolved from a DVD subscription service to digital streaming. The stock took a hit in 2011 when the company temporarily changed its pricing, trading as low as $63.
Since early 2013, Netflix shares have rebounded, surpassing $400 for the first time this year. Netflix original series "House of Cards" and "Orange is the New Black" have helped the company see strong subscriber growth.
Netflix has found itself at the center of the net neutrality debate, because its video streaming could become costly, should cable providers be allowed to charge for faster service. Hastings has been vocal about his opposition to Comcast's (NASDAQ:CMCSA) proposed acquisition of Time Warner Cable (NYSE:TWC).
Hastings has signed "The Giving Pledge," meaning that over half his fortune will be donated to charity. Other billionaires on the list include Bill Gates, Warren Buffett and Michael Bloomberg.