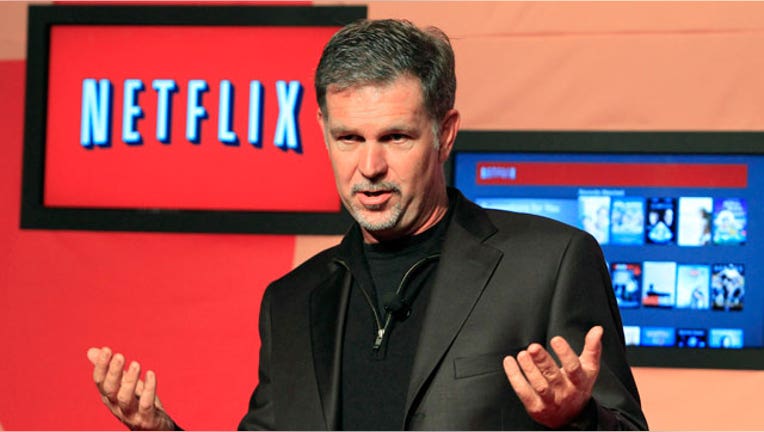 Attempting to protect itself from activist investor Carl Icahn, Netflix (NASDAQ:NFLX) unveiled a poison-pill plan on Monday that makes it more difficult for shareholders to obtain more than 10% of the company without board approval.
The move comes just days after shares of the movie subscription service surged as much as 20% after Icahn revealed a stake of nearly 10% in the company, called its stock undervalued and suggested he may search for strategic buyers of Netflix.
Netflix responded last week by saying it is open to input from the billionaire investor, but then on Monday adopted an anti-takeover plan.
The defensive move allows shareholders to receive more stock if an individual shareholder acquires more than 10% of the company, in effect diluting the value of the stock by increasing its supply.
Netflix said the plan is designed to "protect" against efforts to take control of Netflix that the board doesn't believe is in the company and shareholders' best interest.
The plan, which was approved on Friday, will only become effective if a person or group acquires 10% or more of Netflix's common stock in a deal not approved by the company's board.
Netflix said the poison-pill defense, which is a common strategy, isn't intended to interfere with any merger, tender or exchange offer.
Last week Icahn said he believed strategic players with lots of cash could decide to acquire Netflix. In the past several potential acquirers have been floated, including Microsoft (NASDAQ:MSFT) and Amazon.com (NASDAQ:AMZN), which has increasingly competed with Netflix in this space.
The speculation comes as Netflix's shares continue to trade well below all-time highs north of $300 hit in July 2011. The share plunge came after a poorly-received price increase and an effort to split up the company's businesses.
Netflix has rallied about 11% so far this year, but remains off about 15% over the past year.
Shares of the Los Gatos, Calif.-based company slipped 0.17% to $76.75 on Monday.