Netflix has good hand with "House of Cards", shares soar 24 percent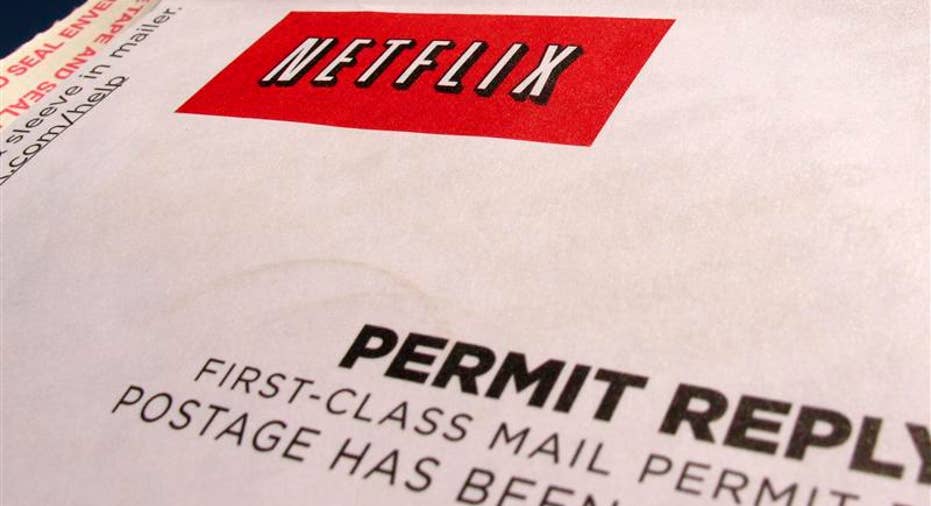 Netflix Inc impressed investors with solid subscriber growth and better-than-expected profits in the first quarter, sending shares of the video subscription service soaring 24 percent higher in after-hours trade.
A big push into original shows, a strategy aimed at hooking new customers with content they can't get anywhere else, seems to be working, with its February release of the series "House of Cards", a drama starring Kevin Spacey, generating plenty of buzz.
It was the second quarter in a row that Netflix has surprised on the upside, and its shares have become one of Wall Street's hottest performers this year, rising more than 80 percent. On Monday, its shares climbed to $216.62 in after-hours trade after closing at $174.37 on Nasdaq.
The results could help alleviate some analysts' concerns that Netflix may not grow fast enough to pay the costs of its international expansion and its bills from Walt Disney Co, Time Warner Inc's Warner Bros, CBS Corp and other Hollywood studios that provide it with movies and TV shows to stream to subscribers over the Internet.
The Los Gatos, California-based company beat Wall Street analysts' forecasts with $19 million in net income, excluding a loss for retiring debt, and adjusted earnings per share of 31 cents. Analysts had forecast an average of 19 cents per share, according to Thomson Reuters I/B/E/S.
Revenue for the quarter was $1.0 billion, up 17 percent from a year earlier.
Netflix said it signed up 2 million new customers for its $8-a-month U.S. streaming service, the largest part of its business, with a total of 29.2 million members.
"The launch of 'House of Cards' provided a halo effect on our entire service," Netflix Chief Executive Officer Reed Hastings and Chief Financial Officer David Wells said in a letter to shareholders.
Hastings, in an interview, said "House of Cards" provided a "very modest, positive impact" on subscriber growth in the first quarter, and its value would increase with future seasons.
Viewing for another only-on-Netflix show, horror series "Hemlock Grove" exceeded the first few days of "House of Cards" Hastings said. The company did not provide specific viewing numbers.
Investors pushed shares higher on Monday in response to the subscriber numbers, as well as higher profit margins from the U.S. streaming business, said BMO Capital Markets analyst Edward Williams.
"You had solid subscriber growth," Williams said.
Netflix said it added 1 million streaming subscribers in its markets outside the United States, which include Canada and parts of Europe and Latin America, bringing the global total to 36 million. It said it would launch the service in a new European market in the second half of 2013.
The company also said it will introduce a new plan in early May for $11.99 a month to allow four simultaneous streams from the same account, instead of the current limit of two for which it charges $7.99 a month. It expects less than 1 percent of members to sign up for it.
Netflix forecast in a letter to its shareholders that subscriber growth would slow from the first quarter's 2 million new streaming customers in the United States to up to 880,000 in the current quarter. That's slightly more than the same period a year ago, helped by the May 26 release of one-time Fox TV comedy "Arrested Development."
Some Wall Street analysts are still on the fence about Netflix. Prior to the results, 19 of 35 analysts rated Netflix "hold", nine rated it a "buy" and six recommended "sell".
(Reporting by Lisa Richwine; Editing by Bernard Orr and Edwina Gibbs)