Netflix Got Unfair Advantage from USPS, Court Says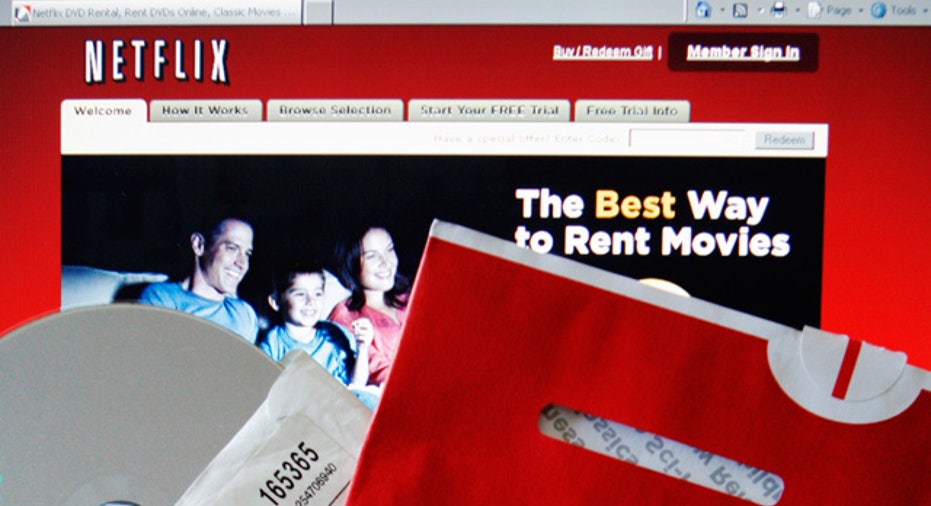 A federal appeals court ruled on Friday that Netflix Inc got an unfair advantage from the U.S. Postal Service's special handling of its DVDs, and ordered postal officials to remedy the discrimination or offer a good explanation.
The unanimous decision from the U.S. Court of Appeals for the District of Columbia Circuit is a win for GameFly Inc , which said the postal service should treat the games it ships similarly to Netflix DVDs.
The court did not order a specific change in how the postal service handles digital disks, instead leaving it up to the Postal Regulatory Commission to determine an equitable solution.
"The commission must either remedy all discrimination or explain why any residual discrimination is due or reasonable," wrote Judge David Sentelle.
Neither Netflix nor GameFly immediately responded to requests for comment. The postal service also did not immediately respond.
Movie rental service Netflix appears to be the postal service's biggest DVD mailer customer, the court said. The service processes Netflix DVDs by hand and with specially designated containers.
"Rather obviously, this is not without cost to the postal service. Nonetheless, the service provides it to Netflix free of charge," Sentelle wrote.
GameFly, which mails primarily video games for rent, asked for the same treatment, but the postal service refused, forcing GameFly to make adjustments that cost millions of dollars each year, the court said.
The Postal Regulatory Commission, which oversees the service, sided with GameFly in 2011 but failed to put the two companies on the same footing, the court said.
The case is GameFly Inc v. Postal Regulatory Commission, U.S. Court of Appeals for the D.C. Circuit, No. 11-1179.