Netflix, Comcast Sign Pact to Boost Video Streaming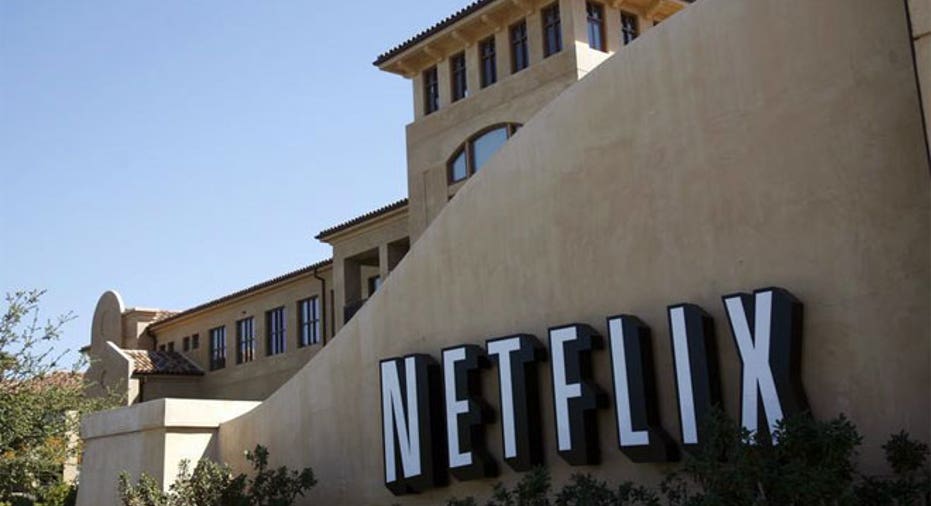 Netflix (NASDAQ:NFLX) reached a deal with Comcast (NASDAQ:CMCSA) to pay the cable giant for high-quality video streaming, increasing the possibility of future deals between Internet and content providers.
Under the multi-year agreement announced Sunday, Netflix will feed content directly to Comcast's broadband network, as opposed to using a third party, in an attempt to make sure users can stream movies and television shows without a hitch.
Terms of the deal weren't disclosed. The agreement marks Netflix's first to bring its subscribers faster speeds for streaming video.
The companies said they have been "working collaboratively over many months" to establish a "more direct connection between Netflix and Comcast." Netflix, which expects to have a total of 34.3 million streaming customers in the U.S. by the close of the first quarter, receives no preferential network treatment, according to the statement.
In its earnings report last month, Netflix said a successful challenge to U.S. net neutrality rules by Verizon Communications (NYSE:VZ) would present challenges for the Los Gatos, Calif.-based company. The ruling could lead Internet service providers to degrade video streaming from Netflix, the company warned.
"The motivation could be to get Netflix to pay fees to stop this degradation," Netflix said in a letter to shareholders. "Were this Draconian scenario to unfold with some ISP, we would vigorously protest and encourage our members to demand the open Internet they are paying their ISP to deliver."
However, Netflix noted that companies would most likely "avoid this consumer-unfriendly path of discrimination."
The interconnection agreement with Comcast raises the likelihood of similar deals with other Internet providers, J.P. Morgan analyst Doug Anmuth said in a research note to clients.
Verizon Communications (NYSE:VZ) has discussed a deal with Netflix over streaming speeds, a spokesperson for the FiOS broadband provider confirmed.
Meanwhile, AT&T (NYSE:T) is also talking to the video streamer about improving broadband speeds.
"We're in discussions with Netflix to establish a more direct connection between our networks, similar to agreements we have with others, so that AT&T broadband customers who use Netflix can enjoy an even better video experience," AT&T spokesperson Mark Siegel said.
When asked about discussions with Verizon and AT&T, Netflix spokesperson Joris Evers said the company is "always in talks with many ISPs to find ways to improve the Netflix experience for our members."
Janney Montgomery Scott analyst Tony Wible also noted how Netflix's agreement with Comcast likely sets a precedent with other network providers. The deal could also create a barrier to entry for rival content companies.
"Although there is no prioritization benefit, we suspect that the exchange of money for resolution/performance could (if large) effectively limit competition. In essence, [Netflix] could be trading margins for [subscribers]," Wible wrote in a research note, adding it remains too early to predict how Netflix will be affected.
The announcement from Comcast and Netflix came just two weeks after the largest U.S. cable company agreed to acquire Time Warner Cable (NYSE:TWC) for $45.2 billion. The proposal thwarted a takeover effort by smaller cable operator Charter Communications (NASDAQ:CHTR).
Shares of Netflix ticked 20 cents higher to $447.20 in after-hours trading. The stock touched an all-time high of $449.69 during Monday's session. Comcast was up a penny at $51.16.