Netflix 3Q Profit Quadruples on Subscriber Gains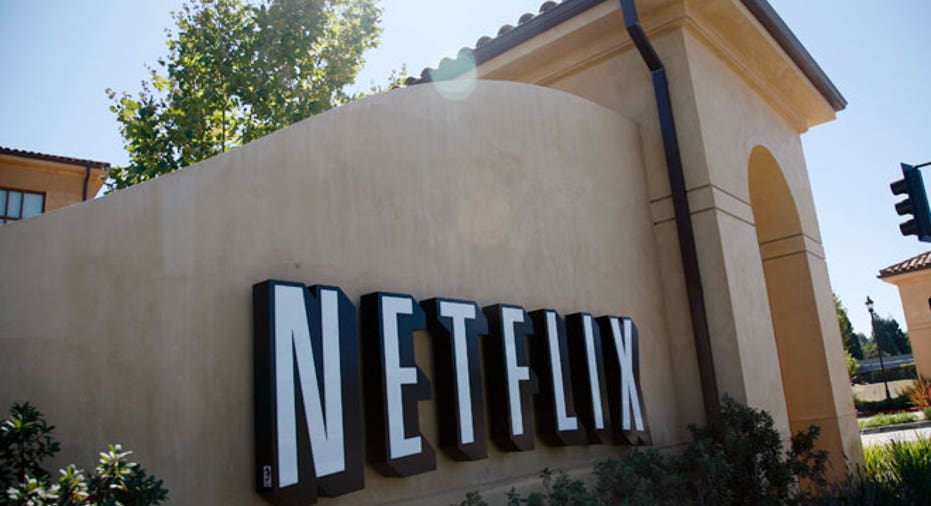 Netflix (NASDAQ:NFLX) beat Wall Street expectations on Monday afternoon with a third-quarter profit that more than quadrupled, as the streaming video provider added more subscribers.
The company also projected fourth-quarter earnings of 47 cents to 73 cents a share, while analysts were expecting 46 cents.
Shares surged 10% to $390.51 in after-hours trading. The stock was already up 283% year-to-date as of Monday's close.
Los Gatos, Calif.-based Netflix reported a profit of $31.8 million, or 52 cents a share, well above the year-ago period's $7.7 million, or 13 cents a share.
Revenue jumped 22% to $1.11 billion.
Analysts estimated per-share earnings of 48 cents and revenue of $1.1 billion.
Netflix, which offers DVDs by mail as well as access to streaming movies and television shows, has made a splash with original programming. The company said it plans to double its investment in original content next year, still representing 10% of total content expenses.
In the latest period, Netflix added 1.3 million new U.S. streaming subscribers, at the high end of the company's estimate. It now has a total of 31.1 million domestic subscribers. Internationally, the company has 9.2 million subscribers, up about 1.4 million from the prior quarter.
The DVD business continued to decline, ending the third quarter with 7.1 million subscribers.
Netflix expects to have a total of 32.7 million to 33.5 million domestic streaming subscribers by the end of the current quarter, plus a total of 10.1 million to 10.9 million international users.