Netflix 1Q Profit Rises, But Outlook Disappoints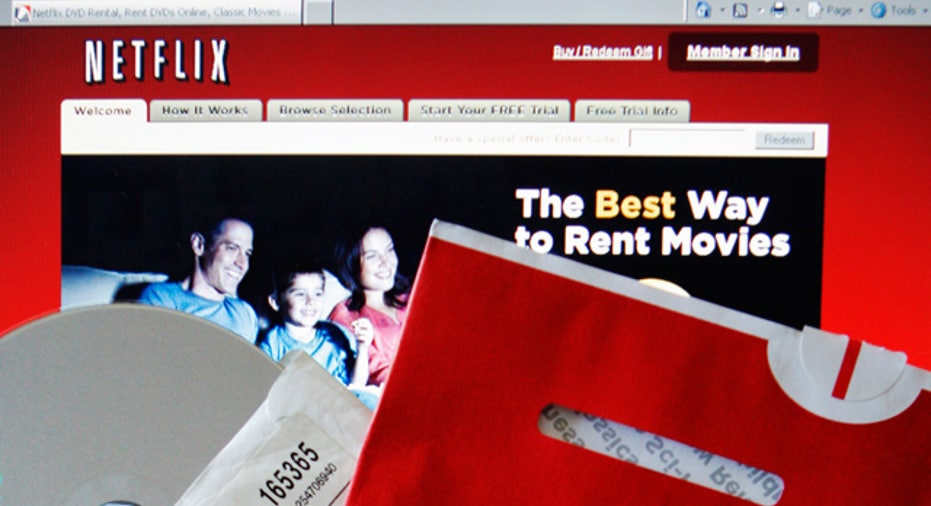 Netflix, Inc. (NASDAQ:NFLX) topped Wall Street's views in the first quarter, weighing in with earnings and revenue that easily topped expectations, but the company forecast tepid second-quarter earnings, sending shares lower.
The DVD-by-mail and video-streaming company forecast second-quarter earnings in the range of 93 cents to $1.15 a share on revenue between $778 million to $798 million. The earnings-per-share view was below the Street's forecast for $1.19, while the revenue forecast was better than analyst expectations for $763 million, in the fiscal second quarter. The company also forecast domestic subscribers to grow to a range of 24 million to 24.8 million.
Profit rose 88% to $60.2 million or $1.11 a share, compared with year-ago net income of $32 million or 59 cents a share.
Revenue surged to $719 million, compared with year-ago sales of $493.66 million.The results easily topped expectations, as analysts polled by Thomson Reuters had predicted earnings of $1.08 a share on revenue of $703.6 million.
The company added 3.3 million domestic subscribers in the first quarter, which compares to the addition of 1.7 million subscribers in the year-ago quarter. The number of global subscribers also grew to 23.6 million in the first quarter.
In a press release, the company made plain its plan to shift away from its DVD rental business, as streaming becomes more popular.
"We believe that DVD will be a fading differentiator given the explosive growth of streaming, and that in order to prosper in streaming we must concentrate on having the best possible streaming service."
Shares of Netflix fell a fraction of 1% in Monday's session, finishing the day at $251.67. The stock was down $11.41, or 4.53%, in after-hours trading following the release of results.