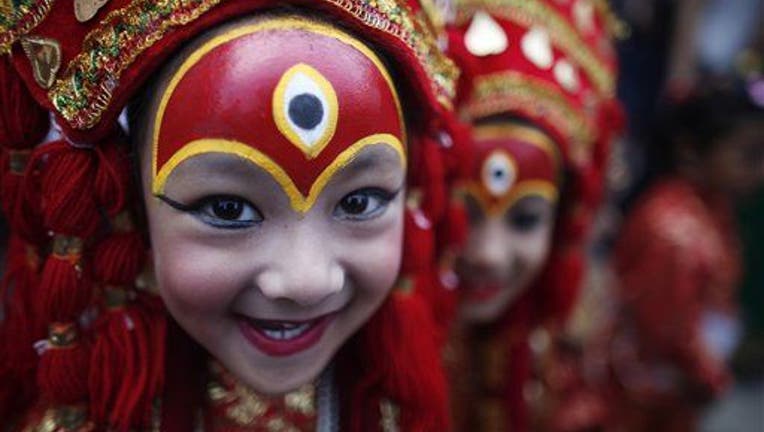 It can be tough making the transition from living goddess to mere mortal, so the Nepalese government is here to help. The nation's retired Kumaris will soon get the equivalent of about $160 a month, reports the Economic Times.
Kumaris, for the uninitiated, are young girls chosen to be worshiped as the aforementioned living goddesses, a title they have to give up once they reach puberty.
Hence, the new pensions, which as of now will go to 10 ex-goddesses. "Although most of the Kumaris come from well-to-do families, they miss a vital period of their lives and often lag behind in our increasingly competitive society," a government official tells AFP.
The government also will try to make sure the girls get proper education and job training once they lose their status, reports the Hindustan Times, which adds that the tradition of worshiping pre-pubescent girls dates back to the 17th century.
(In other Nepal news, the discovery of an ancient timber shrine may have changed history.)
This article originally appeared on Newser: Nepal's Retired Goddesses to Get Pensions
More From Newser