NCAA Tournament: the Best (and Worst) Deals For March Madness Bargain Hunters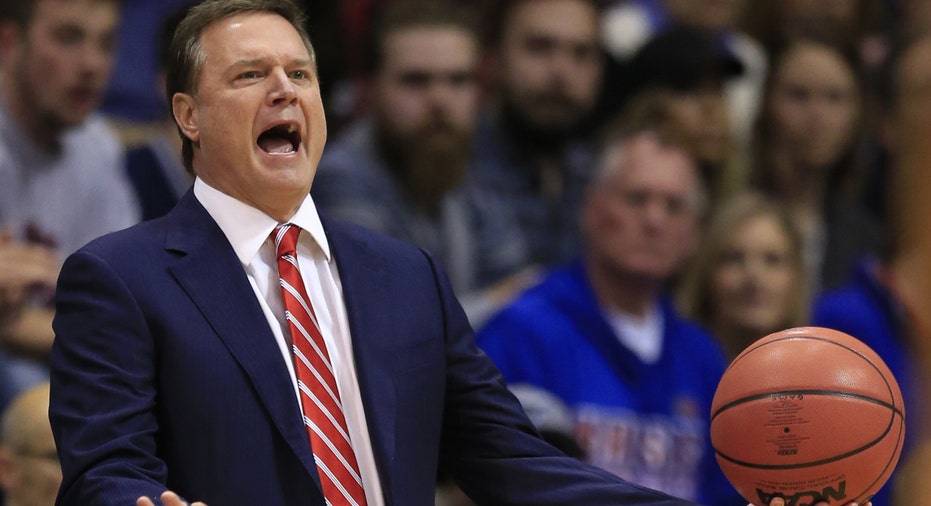 With dozens of March Madness basketball games scheduled at venues around the country following Selection Sunday, fans will have plenty of opportunities to watch this year's action in person without breaking the bank.
The NCAA men's basketball tournament begins on Tuesday with the "First Four" play-in games in Dayton, Ohio. Once the winners of those preliminary games are determined, the traditional field of 64 will be set and teams will travel to one of eight cities for the tournament's opening rounds – Orlando, Milwaukee, Tulsa, Indianapolis, Salt Lake City, Buffalo, Sacramento and Greenville.
Ticket prices can vary widely from broker to broker. But according to data from Vivid Seats, a secondary market ticket aggregator, the opening round games in Tulsa, Oklahoma – where the top-seeded Kansas Jayhawks will play on Friday – currently offer the best value. Seats at the BOK Center in Tulsa were selling for an average of $187 as of Monday morning.
Tickets to first and second round games at Bankers Life Fieldhouse in Indianapolis offered the next best value among early venues, selling for an average of $203. The Amway Center in Orlando ranked third with tickets priced at $217.
On the other side of the spectrum, Sacramento's Golden 1 Center was the most expensive early-round March Madness site, with tickets selling for $302 on average, according to Vivid Seats.
The Bon Secours Wellness Arena in Greenville, South Carolina ranked as the second most-expensive early-round venue, with an average sale price of $259 on Vivid Seats. The BMO Harris Bradley Center in Milwaukee, Wisconsin ranked third at $249.
Unsurprisingly, ticket prices become far more expensive as the NCAA tournament advances. Regional round games – better known as the Sweet 16 and the Elite Eight – are already selling for an average of $389 on Vivid Seats. The average cost to attend both Final Four games and the National Championship in Glendale, Arizona is currently $885.
Tulsa also provides the cheapest options in terms of hotel accommodations, according to Priceline.com. As of Monday, rooms could be booked for as little as $35 in Central Tulsa through the company's "express deals" promotion – though reservations at 3-star hotels were slightly more expensive. Milwaukee and Buffalo were also relatively inexpensive, with rooms available for as little as $50. Conversely, rooms in Orlando, Florida were far more expensive, costing at least $120 per night in most cases.
Flight prices can vary widely based on the city of origin. For passengers flying from a major hub like New York City or Los Angeles, the city of Buffalo provides the best value. Tickets can be purchased for under $140.