NCAA on UNC Basketball's Potential White House Visit: None of Our Business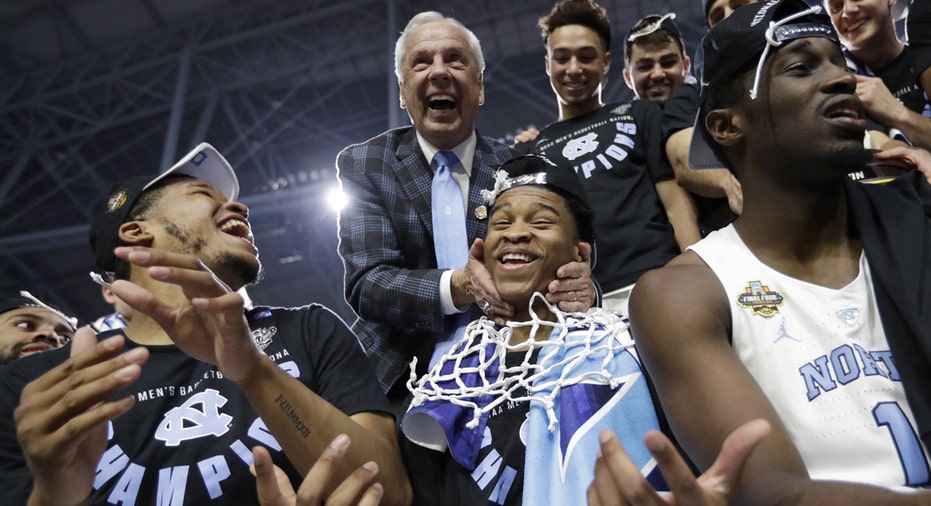 The NCAA won't play a role in determining whether the University of North Carolina's men's basketball  team accepts a potential invitation to the White House, an organization spokesman said Tuesday, hours after college sports' governing body weighed in on North Carolina's repeal of a controversial "bathroom bill."
While White House officials have yet to say if the Tar Heels – this year's NCAA tournament champions –will receive the customary invitation, an NCAA official said the decision rests with the school.
"This is not an NCAA matter," a NCAA representative told FOX Business.
Traditionally a non-political organization, the NCAA has been embroiled for months in North Carolina's debate over House Bill 2, a controversial measure which critics said discriminated against the state's LGBT community.
Earlier on Tuesday, the NCAA said it would once again consider North Carolina as a potential host site for sporting events after state lawmakers voted to overturn elements of HB2. The NCAA had pulled seven events from North Carolina sites to protest the law's passage, and gave the state until Thursday to remove the law or it would lose the right to host events that were already awarded to Charlotte in 2017-18, as well as the right to bid on future events through the year 2022.
Shortly after UNC's 71-65 victory over Gonzaga in the NCAA national championship, head coach Roy Williams declined to say whether his team would make the traditional visit to the White House to meet with President Trump, if invited. Several other sports figures, including members of the Super Bowl champion New England Patriots, have said they wouldn't meet with President Trump due to his political stances.
"Let me think on it," Williams said after the game, according to Sports Illustrated. "Again, I don't know if we're going to get invited. I really don't."
UNC officials have "not discussed" a potential White House visit since the championship win, according to Steve Kirschner, the school's senior associate athletic director for communications.
"We don't have a policy. If we get invited we will discuss it like we always do," Kirschner told FOX Business.
While Williams would not take a definitive stance after the game, the longtime North Carolina coach has been critical of President Trump in the past.
"Now everybody has got social media, and we don't need The New York Times to find out what in the dickens is going on in the country. You know, our president tweets out more [expletive] than anybody I've ever seen," Williams said last March during the ACC tournament.