NBA's Warriors to decide on White House visit this fall: Report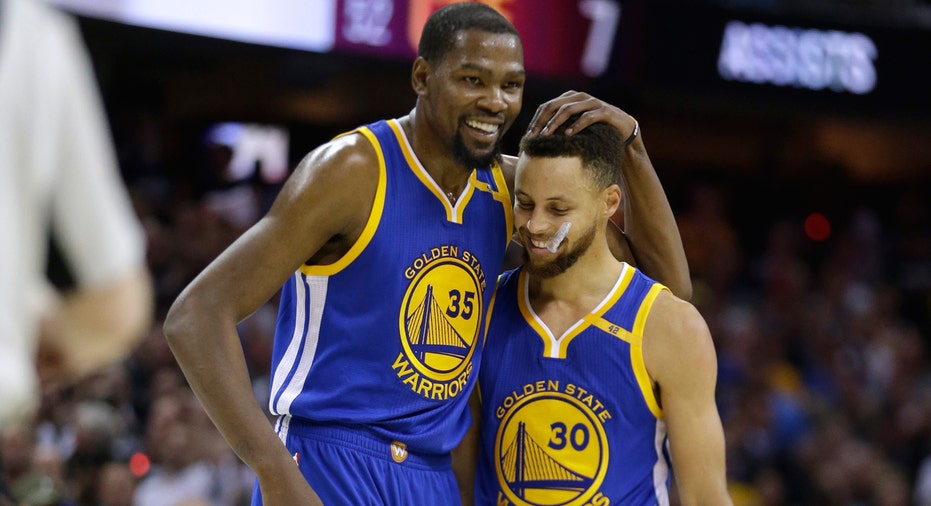 The NBA champion Golden State Warriors will meet as a team this fall to determine whether to accept any invitation to meet with President Trump at the White House in celebration of their title, according to an ESPN report Friday.
"We will meet as a team to discuss it and make a decision," Warriors head coach Steve Kerr told ESPN's Ramona Shelburne.
Several members of the Warriors roster, including Kerr and star forward Kevin Durant, have been critical of the Trump administration's policies in recent months. While the White House has yet to formally extend an invitation to the team, NBA sources told ESPN that the Trump administration is expected to do so if the Warriors decide they would accept.
The White House has a longstanding tradition of inviting championship sports teams to travel to Washington D.C. and meet with the president. Last April, the reigning NFL champion New England Patriots were the first team to make the trip since Trump assumed office.
Rumors have circulated for months that the Warriors would skip the White House visit. Durant told ESPN last August that he would not accept any invitation to meet with Trump.
"Nah, I won't do that," Durant said. "I don't respect who's in office right now."
Kerr told ESPN that he's talked with Durant, Stephen Curry and several other Warriors players during the offseason to discuss the situation, though no decision has been made yet.
"I've talked to a couple of them about it," Kerr said. "There are a lot of different dynamics to this and different viewpoints. We've got players from all over the world and all over the country, and they're going to have different perspectives, so I think it's important for us all to get in a room and hash it out and decide what we want to do.