NBA's Houston Rockets sold for record $2.2B: Reports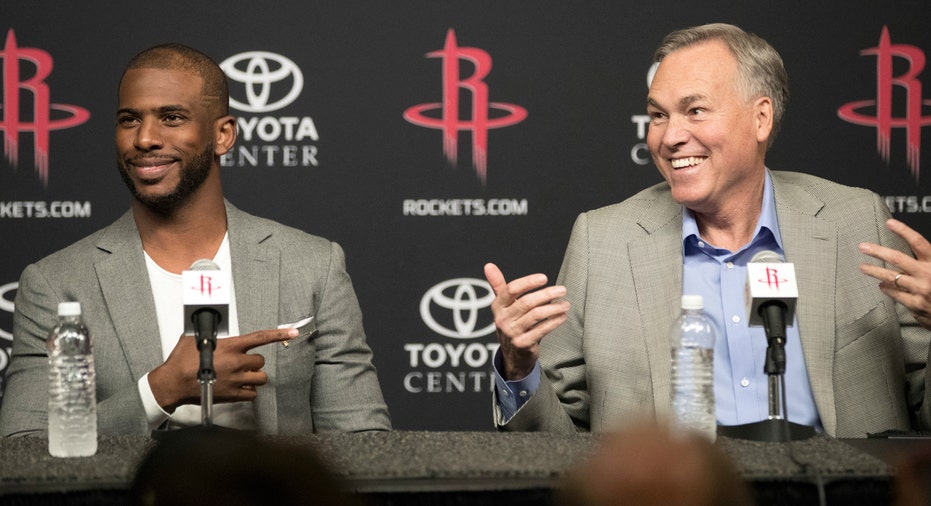 Restaurant and casino owner Tilman Fertitta has agreed to buy the Houston Rockets from Leslie Alexander for a purported NBA record fee, according to multiple reports.
Terms were not publicly disclosed and must be approved by the NBA Board of Governors. However, multiple outlets said Fertitta spent $2.2 billion to purchase the team. If confirmed, that total would surpass Steve Ballmer's $2 billion deal to purchase the Los Angeles Clippers in 2014 as the most expensive franchise sale in NBA history.
"I am truly honored to have been chosen as the next owner of the Houston Rockets," Fertitta said in a press release. "This is a life-long dream come true. Leslie Alexander has been one of the best owners in all of sports, and I thank him immensely for this opportunity. He has the heart of a champion."
The deal includes Clutch City Sports and Entertainment, which puts on shows and concerts at the Toyota Center.
Fertitta will be the team's sole owner, calling this a "lifelong dream come true." He is the owner of the Landry's restaurant chain and Golden Nugget casino and hotels.
Alexander bought the team in 1993 for $85 million and announced it was for sale in July. He says he has known Fertitta for more than two decades and couldn't have found "anyone more capable of continuing the winning tradition of our Houston Rockets."
The Associated Press contributed to this report.