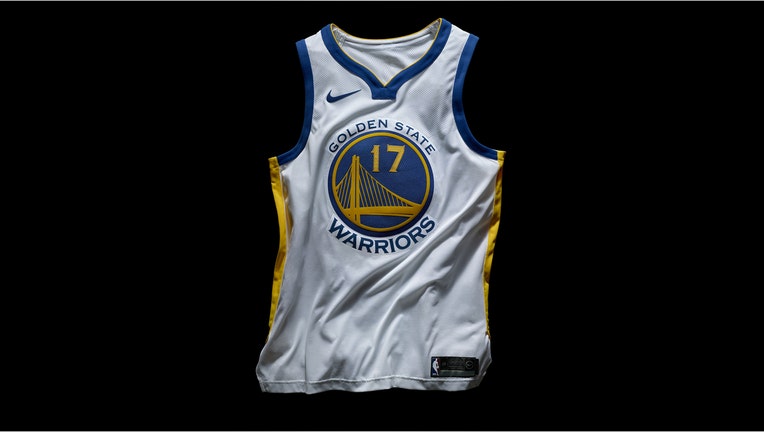 The NBA is eliminating its traditional home and away uniforms next season, replacing the two garb designations with a slate of four uniforms as part of its new deal with Nike Inc.
Rather than home and away uniforms, the league said Tuesday that teams will have to choose which Nike-designed uniforms will serve as their primary and secondary uniforms. Nike will also craft two additional uniform "editions" per team – one based on the team's local community and one "inspired by the mindset of the NBA athlete."
The NBA's deal with Nike formally begins on Oct. 1. The 2017-18 NBA season will also mark the first time that league teams are permitted to wear ad logos on their uniforms, due to the onset of a three-year test program.
The host team will pick which of its uniforms will be worn for each game and the visitors will select one of the contrasting ones from their collection. Previously, white uniforms were the default for home teams.
The first two editions will debut at the start of the season. The "Association" is formerly the home white uniform and the "Icon" is the previous road jersey, featuring the team's primary color.
Also, eight teams will have a "Classic" uniform available in the fall that they can wear at their discretion.
Nike, which is replacing Adidas, says its uniforms are the NBA's lightest ever and absorb sweat faster, with changes to the neck, back shoulder and armhole to enhance agility. They were tested by members of last summer's gold medal-winning U.S. Olympic basketball team.
The Associated Press contributed to this report.