NBA 'League Pass' Set Records For Digital Subscribers, Views This Season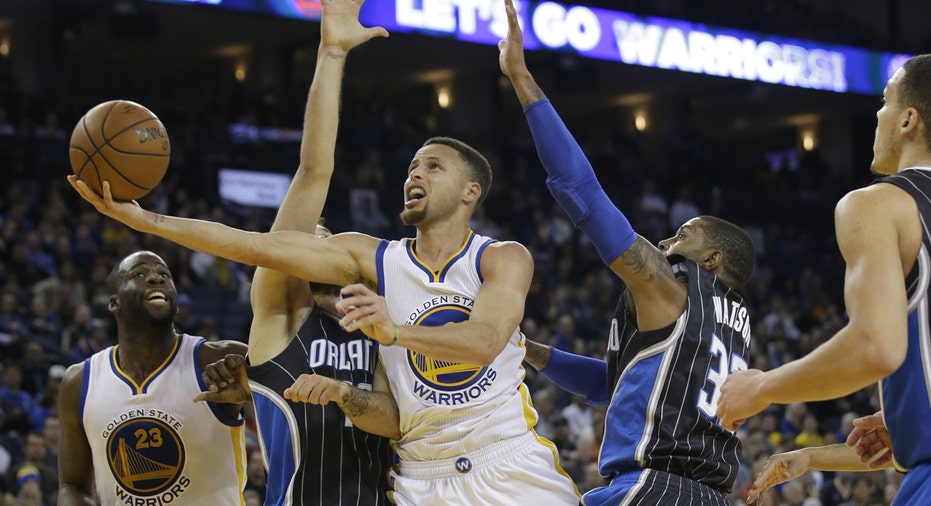 The National Basketball Association's revamped "League Pass" digital streaming service generated a record number of digital subscriptions, game views and total minute viewership during the 2015-16 season, FOXBusiness.com learned Wednesday. This season marked the first time that the NBA allowed "League Pass" subscribers to purchase access to individual out-of-market games.
"NBA League Pass" domestic and international digital subscribers generated a 26.7 million game views this season, the most in the service's history. That figure applies to $6.99 single-game purchases as well as viewership through "Team Pass," which grants access to an individual team's full 82-game schedule for $119.99, and the full "League Pass" service, which allows access to every single game for $199.99.
In total, more than 1.2 billion minutes of in-game action were viewed on "League Pass." The NBA doesn't reveal the total number of "NBA League Pass" subscribers, but it said digital subscriptions rose 10% this year compared to last year, pushing total subscrptions to a record level.
Unsurprisingly, the dominant Golden State Warriors generated more single-game and "Team Pass" purchases than any other NBA team. The Warriors' December 11 contest against the Boston Celtics was the most-viewed game on "League Pass" this season.
Led by guard Stephen Curry, the Warriors will attempt to secure their record-breaking 73rd regular-season win on Wednesday against the Memphis Grizzlies. That game will be available on ESPN and through "League Pass."
The 2015-16 NBA season featured a series of firsts for the "League Pass" service. Aside from the first-ever offering of single-game digital purchases, the league offered commercial-free streaming access to its paid international subscribers.