NBA, Google Team Up For All-Star Game Vote '16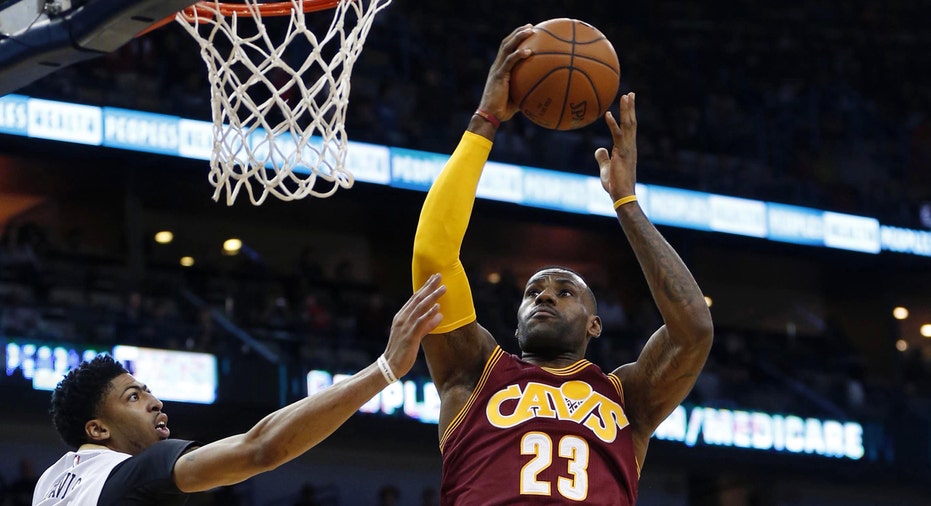 For the first time, basketball fans can cast their votes for which players should participate in next February's NBA All-Star Game through a menu in Google's (NASDAQ:GOOGL) search function, the league announced Thursday. Public voting for the 2016 event began at 2 p.m. ET on Thursday and will take place entirely on digital platforms.
Typing "NBA Vote All-Star" or "NBA Vote" followed by a specific team name into Google's search engine will activate an interactive menu. Voters can then select which players they want to see as All-Star Game starters. Fans can cast one vote per player per day, with a max of 10 total votes daily. The NBA is the first sports league to team up with Google on an All-Star voting function. The league unveiled the new initiative in conjunction with Verizon (NYSE:VZ), its presenting partner for the 2016 All-Star vote.
Additionally, NBA fans can cast their votes through more traditional methods, such as clicking over to NBA.com or accessing the NBA app on their smart phones. Social media voting is an option, too. Voters can include "#NBAVote" alongside a player's first and last name on Twitter and Facebook posts, or share an original photo with the same hashtag and a player's name on Instagram. Voting via text message is also available.
Stephen Curry, the Golden State Warriors guard and reigning NBA Most Valuable Player, led the league with more than 1.5 million votes last year. Cleveland Cavaliers forward LeBron James ranked second with more than 1.4 million votes. Oklahoma City Thunder guard Russell Westbrook scored 41 points and earned MVP honors at the 2015 All-Star Game, as the Western Conference stars defeated the Eastern Conference stars 163-158.
The NBA will provide updates on this season's leading vote-getters on December 25, January 7 and January 14. The All-Star voting window closes on Monday, January 18 at 11:59 p.m. ET, with final tallies slated to be announced on Thursday, January 21 during a 7 p.m. ET edition of TNT's "NBA Tipoff" program.
The 65th annual NBA All-Star Game will unfold on Sunday, February 14 at the Air Canada Centre, home to the Toronto Raptors.