NBA G-League: the D-League Getting Makeover in Gatorade Deal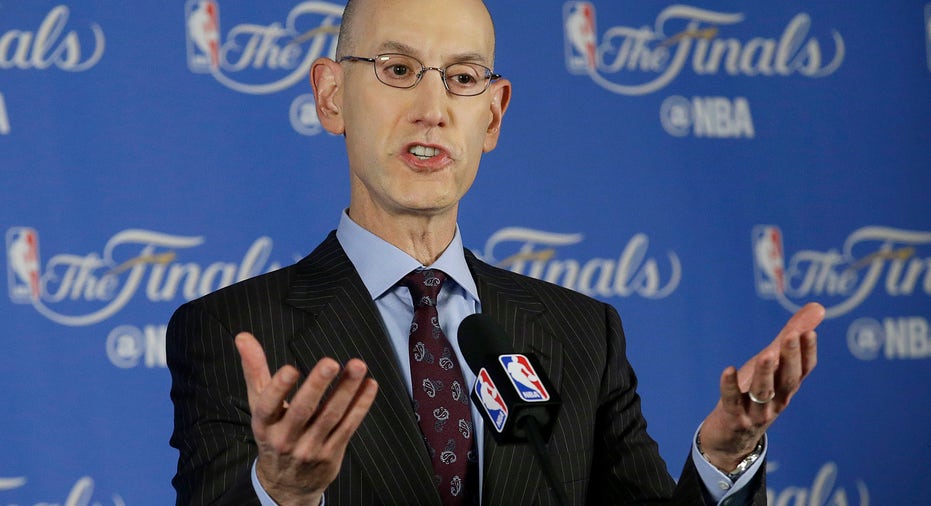 The G-League is coming.
The NBA Development League is changing its name starting next season to the NBA Gatorade League, a deal that will include a rebranding that will affect the league logo, basketballs, jerseys, on-court signage and digital properties.
Long viewed as a proving and testing ground of sorts for the NBA, what has been known as the D-League will also get to take advantage of Gatorade's Sports Science Institute — a resource that many elite athletes, including Dwyane Wade and Cam Newton, have used in recent years for testing and evaluation of what exactly their bodies need during competition.
"This isn't about slapping a name on a league," NBA deputy commissioner Mark Tatum said. "This is much, much deeper than that."
Tatum said this is not the first step toward a name change for the NBA, and declined to detail the length or financial terms of the deal. But he said the part of the deal including GSSI will provide "knowledge to enhance player performance in our game" through nutrition, training and other advances. Gatorade will also incorporate its most recent products and equipment throughout the league.
Sponsorships on jerseys is not something new for the NBA. While other leagues have putting sponsorships on jerseys for several years, including the WNBA, MLS and soccer leagues overseas, the NBA got on board and approved on-jersey corporate sponsorships patches starting next season. The Utah Jazz announced Monday that their patch will be sponsored by Qualtrics and used to raise money for cancer research.
Sponsorship patches on NBA jerseys are limited in size to 2.5 inches by 2.5 inches.
Gatorade senior vice president and general manager Brett O'Brien talked about several examples of how his company's science expertise will be used in the D-League, including testing for a player's sweat type and amount, if they are a fat burner or carbohydrate burner, recovery advances and joint health.
"This promotes performance overall, but helps maximize potential and, ultimately, the product that we have on court," D-League President Malcolm Turner said. "I'm excited that we're able to partner with Gatorade to not only showcase, but incubate new emerging innovations that we can deploy across ... locker rooms."
The development league has grown eight teams when it debuted in 2001-02, to 25 for next season.