NBA Finals Game 7 Ticket Prices Hit Record High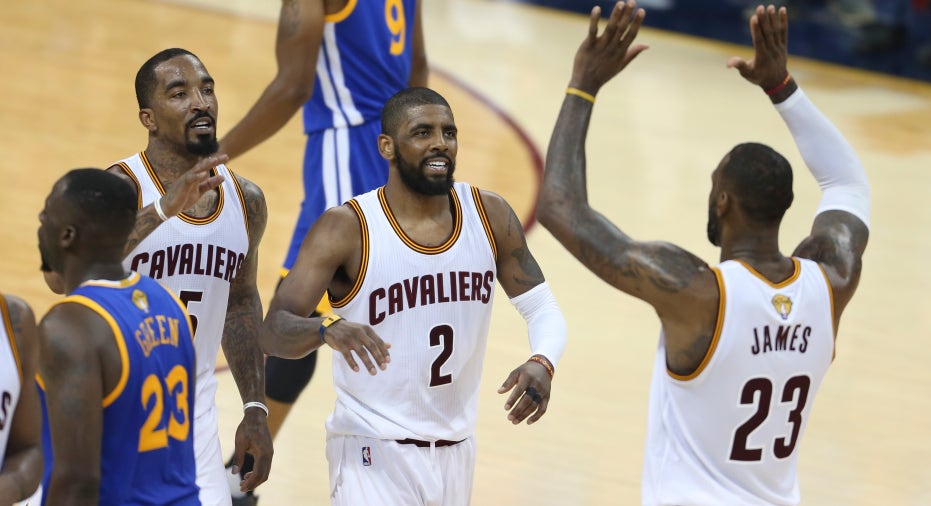 This Sunday's Game 7 clash between Stephen Curry's Golden State Warriors and LeBron James' Cleveland Cavaliers is shaping up to be the most expensive NBA Finals ticket of all time on the secondary market, according to data from two leading resale sites.
Tickets to see the Warriors and Cavaliers face off at the Oracle Arena in Oakland are selling for an average price of $2,153 on ticket aggregator SeatGeek. That makes the decisive game of the 2016 Finals the most expensive NBA ticket in the site's six-year history "by a pretty significant margin," according to SeatGeek content analyst Chris Leyden. The current resale price dwarfs the previous record, set just days ago, when seats at Game 5 of the Warriors-Cavaliers series cost an average of $1,417.
"In some ways this game is approaching the level of Super Bowls when it comes to demand," Leyden said in an email to FOXBusiness.com. "The least expensive Super Bowl we have tracked was the one in 2013 between the 49ers and Ravens at the Superdome in New Orleans. That had an average resale price of $2,479."
Prices are significantly more expensive than they were for the NBA Finals' most recent Game 7 clash between the Miami Heat and the San Antonio Spurs in 2013. That contest carried an average resale price of $1,014.
TiqIQ, another ticket aggregator, is seeing an average resale price of$1,943 for this Sunday's game. Like SeatGeek, that's the highest price for an NBA Finals game TiqIQ has ever tracked. So far, the most expensive seat sold for Game 7 sold for $10,100. A courtside seat is currently listed at more than $60,000.
The Cavaliers, who once trailed the Warriors 3-1 in this year's NBA Finals, evened the series on Thursday with a 115-101 victory in Game 6. James scored 41 points for the second consecutive game, while point guard Kyrie Irving added 23 and center Tristan Thompson chipped in 15 points and 16 rebounds.
Game 6 concluded with a degree of controversy. Moments after he fouled out in the closing minutes of the fourth quarter, an irate Curry inadvertently threw his mouthpiece at a Cavaliers fan sitting courtside. The NBA fined Curry $25,000 for the outburst, but he is cleared to play in Game 7.
Game 7 of the 2016 NBA Finals will air Sunday at 8 p.m. ET on ABC.