NBA Commish: Super Teams Like Durant's Warriors Are Bad For League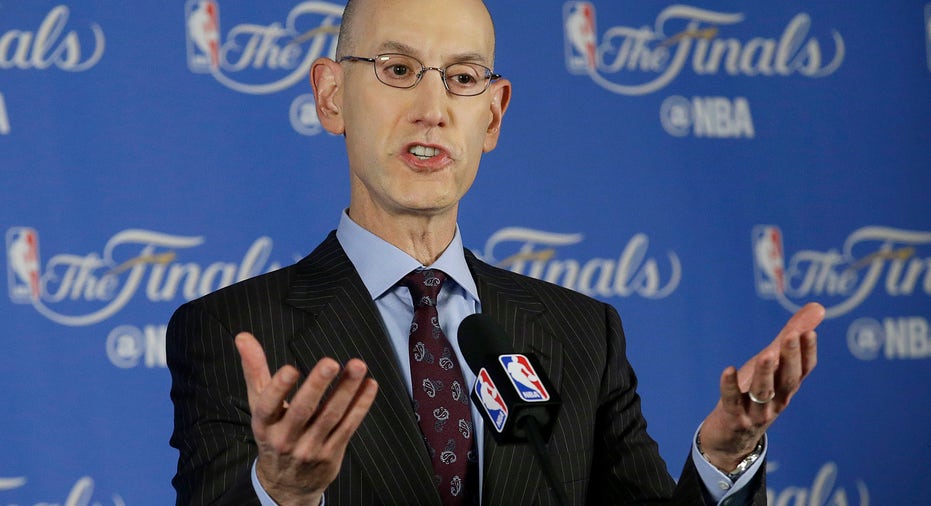 Superstar forward Kevin Durant's decision to sign with the Golden State Warriors this offseason is the latest instance of an NBA "super team" created through free agency. It's also part of a trend that isn't "good for the league," according to NBA Commissioner Adam Silver.
Durant joins reigning NBA Most Valuable Player Stephen Curry, shooting guard Klay Thompson and versatile forward Draymond Green on a Warriors team that already won an NBA record 73 games last season. For critics, the move raises questions about the league's current collective-bargaining agreement and its ability to ensure a fair competitive balance among the NBA's 30 franchises.
Speaking with reporters Tuesday after the NBA's Board of Governors meeting, Silver said that while Durant acted completely within his rights as a free agent, the situation shows that improvements can be made to the NBA's current system.
"I do not think that's ideal from the league's standpoint. For me, part of it is designing a collective bargaining agreement that encourages the distribution of great players throughout the league," Silver told reporters Tuesday after the NBA's Board of Governors meeting. "On the other hand, I absolutely respect a player's right to become a free agent and, in this case, for Kevin Durant to make a decision that he feels is best for him. I have no idea what's in his mind or heart in terms of how he went about making that decision."
The NBA's lucrative new television deal drove the league's salary cap from $70 million for the 2015-16 season to $94 million for the 2016-17, with a further rise to $102 million planned for the following year. The increase allowed the Warriors to sign Durant to a two-year, $54 million max contract.
"We did not model for such a large spike in the agreement in the cap, which we saw this summer," Silver said. "It enabled teams to make moves that they otherwise wouldn't have been able to make."
While the NBA's current collective-bargaining agreement runs through the end of the 2021 season, both the NBA and the National Basketball Players Association can opt out of the deal before December 15, 2016.
"I don't want to overreact to a particular situation, but I think we can make the system even better," Silver said. "It is critically important that fans in every market have the belief that if their teams are properly managed, they can compete."