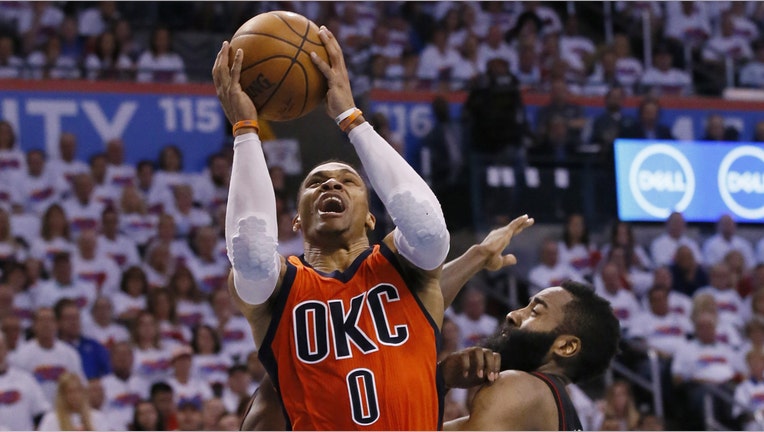 Two weeks after the NBA Finals and nearly three months after the end of the 2016-17 regular season, the NBA will finally name its most valuable player and hand out other key honor Monday night at its first-ever live awards ceremony in New York City.
The event marks the first time the NBA has held a formal event to honor its award winners. In the past, the league would simply reveal its MVP and other honorees through press releases during the playoffs, before the conclusion of the NBA Finals. Grammy-winning rapper Drake will host this year's event and pop star Nicki Minaj is set to perform.
"I feel bad that people have to wait, but the notion was that, for me, having been with the league 25 years now, I never liked the way the awards were dribbled out, essentially, throughout the playoffs." Commissioner Adam Silver said during an appearance last April on Bleacher Report's "Full 48″ podcast.
This year's MVP finalists include Houston Rockets shooting guard James Harden, Oklahoma City Thunder guard Russell Westbrook and San Antonio Spurs forward Kawhi Leonard. Westbrook was just the second player in NBA history to average a triple-double during the regular season, with 31.6 points, 10.7 rebounds and 10.4 assists per game.
The MVP is one of six awards to be decided by media vote. The NBA will also reveal the winners of its defensive player of the year, rookie of the year, sixth man of the year, coach of the year and most improved player of the year honors.
In addition, a fan vote will be used to decide the winners of several other categories, including dunk of the year and best fashion style.
The NBA Awards will air at 9 p.m. ET on TNT.