National Sunglasses Day: Babiators Shine with Success
It's National Sunglasses Day! Whether you are sporting shades for fashion sake or protecting your eyes from the sun, glasses are a must. Despite the crowded and competitive industry, one company saw a glaring hole in the marketplace; baby eyewear.
FOXBusiness.com caught up with Molly Fienning, co-founder of Babiators, who opened up about her company's spur-of-the-moment start and booming success.
"As a military wife, my friends and I were all out on the flight line waiting for our fighter pilot husbands to come home. And the kids were actually squinting at the sun. So I said to my husband we should make them [baby aviators]," says Fienning.
Recently celebrating their fifth birthday, Babiators' unique rubber constructed stylish glasses make breaking them nearly impossible. In addition, the company has a special lost and found guarantee; If you (it's OK, you can blame your baby) lose or break the glasses, Babiators will replace them for free.
Word of mouth and a growing social media following, plus the term "babiator" dominating Google searches, has allowed the company to team up with major retailers worldwide – including Buy Buy Baby, a subsidiary of Bed Bath & Beyond (NASDAQ:BBBY), and Nordstrom (NYSE:JWN).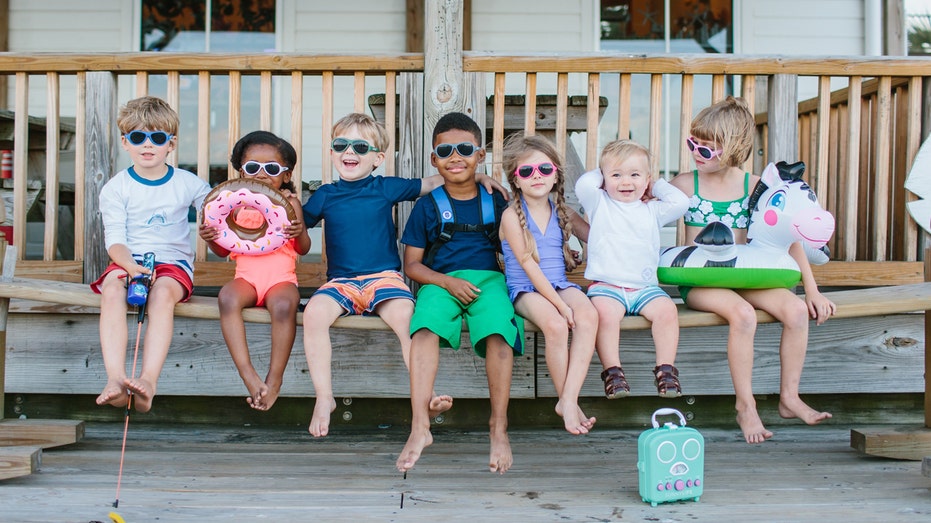 "Earlier this year we hit our one millionth pair sold and on track for over $5 million in revenue this year" says Fienning.
To celebrate National Sunglasses Day, this past Saturday Babiators handed out over 1,000 pairs to the local Atlanta community (where their headquarters are based). But for them, it's more than just fashion that's most important.
"Only 30% of parents are currently protecting their kids' eyes with sunglasses, so for Babiators our mission is to create awareness about the need to keeps kids' eyes safe in the sun."
Be sure to watch the above video for Molly's full interview and check out Babiators.com for more.