Nasdaq Realignment Cuts Apple's Weight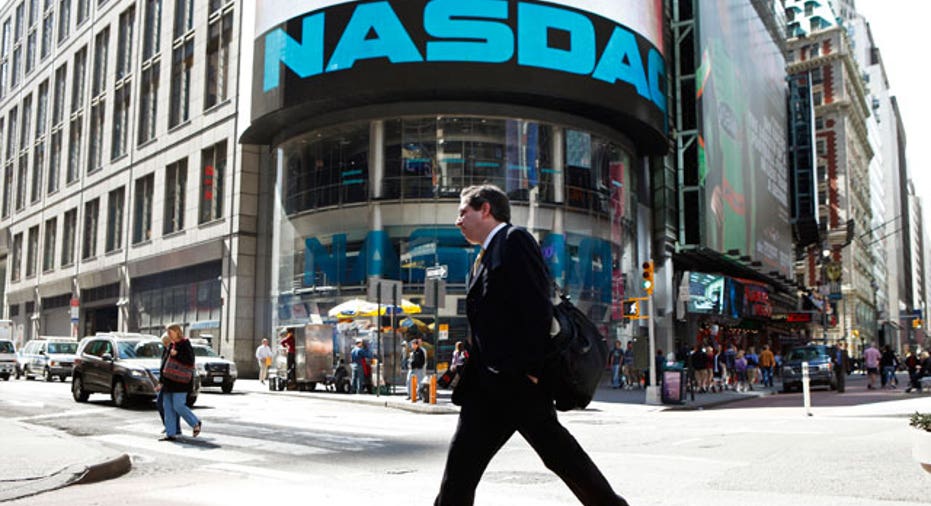 In an effort to bring the weighting of securities closer in line with their actual market caps, Nasdaq OMX (NASDAQ:NDAQ) announced Tuesday that it is rebalancing the Nasdaq100 index, a move that will knock heavyweight Apple (NASDAQ:AAPL) down a few notches.
The maker of the iPhone and iPad, which currently makes up more than 20% of the index, will make up 12% of the index starting May 2.
The change is the result primarily of the continuous rise of Apple shares, which are up fourfold in the past two years. Another 81 companies, including Amazon (NASDAQ:AMZN) and Research in Motion (NASDAQ:RIMM), were also lowered.
The Nasdaq100, which consists of the 100 largest non-financial stocks traded on the Nasdaq, has lifted the weighting of names including Cisco Systems (NASDAQ:CSCO), and Oracle (NASDAQ:ORCL).
The news initially knocked shares of Apple lower while it boosted stocks of those companies whose weighting will increase. By the afternoon, though, Apple had reversed its earlier losses and was trading relatively flat.
The move, which impacts more than $330 billion worth of assets that track the index, will better align Apple and other companies with their actual size.
While Apple's market cap is twice that of Google, for example, its weighting in the index was five times the popular search engine's. After the changes though, Apple's value will reflect its size, making up 12.3% of the index while Google makes up 5.8%.
The Nasdaq100, formed in 1985, underwent an initial retooling near the peak of the tech bubble in 1998.