Nasdaq, ICE Make $11B Tender Offer for NYSE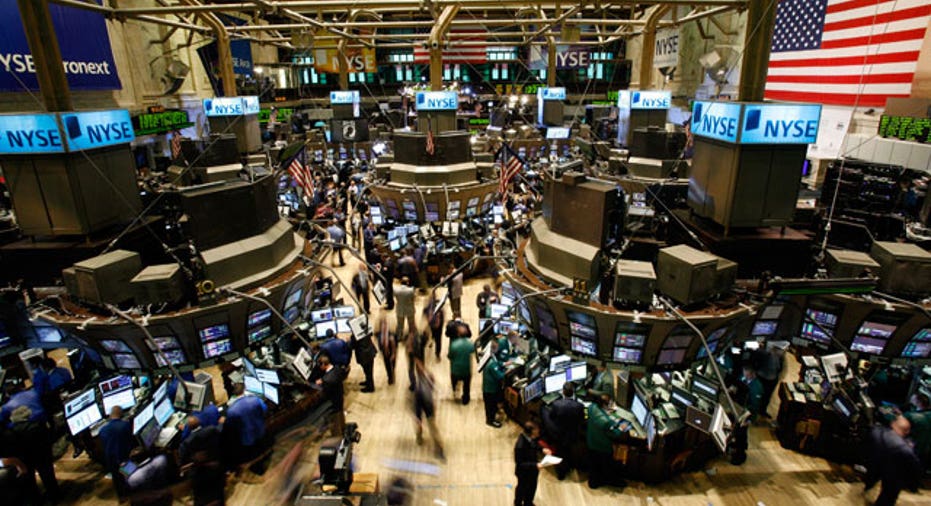 Nasdaq OMX Group (NASDAQ:NDAQ) and Intercontinental Exchange (NYSE:ICE) launched an $11 billion hostile takeover bid for NYSE Euronext (NYSE:NYX) on Monday, hoping shareholders will jump at the joint bid's premium to a rival offer from Deutsche Boerse.
The decision to take their case directly to NYSE shareholders with this tender offer comes as it became clear the Big Board parent was reluctant to engage in direct negotiations.
The companies said they are offering NYSE shareholders $14.24 in cash, 0.41 Nasdaq shares and 0.14 ICE shares per share they own.
That joint bid is valued at $11 billion, a significant premium to the $9.9 billion friendly buyout agreement between NYSE and Deutsche Boerse.
"The commencement of this exchange offer should convince the NYSE Euronext Board of the seriousness of our intentions," Nasdaq CEO Bob Greifeld said in a statement. "We continue to welcome the opportunity to enter into meaningful discussion with the NYSE Euronext Board in order to achieve a transaction that is in the best interests of their stockholders."
NYSE officials, as recently as Thursday's shareholder meeting, have refused to open direct talks with Nasdaq and ICE, calling the joint bid a distraction and raising antitrust concerns that regulators may have.
"I understand investors' concern about the perceived value gap in the deal. We need to spend time now until July 7 to convince them of the value of the deal to close that gap," NYSE CEO Duncan Niederaurer said Thursday.
Nasdaq and ICE said they "remain hopeful" NYSE will ultimately work with them to reach a deal in a way that is "tax-efficient, minimizes regulatory hurdles, and produces the greatest value for shareholders of NYSE Euronext."
NYSE shareholders bid the company's stock to fresh 52-week highs on the announcement.
NYSE was recently up 0.95% to $40.43. ICE's stock slid 1.52% to $118.52, while shares of Nasdaq remained halted after the announcement.