Nasdaq, ICE Make $11.3B Offer for the NYSE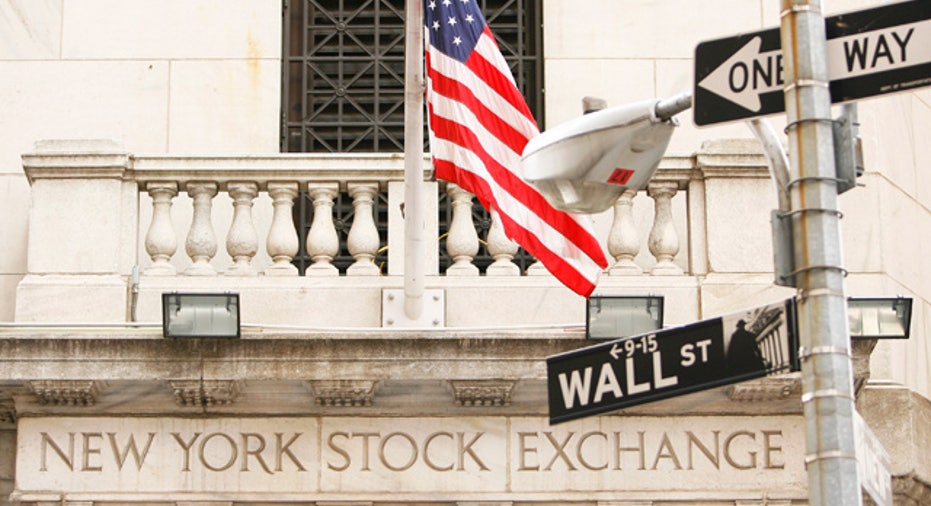 After weeks of debate, Nasdaq OMX Group (NASDAQ:NDAQ) and Intercontinental Exchange (NYSE:ICE) launched an $11.3 billion hostile bid for NYSE Euronext (NYSE:NYX), a bold move aimed at scuttling Deutsche Boerse's buyout of the iconic Big Board operator.
The $42.50-a-share joint bid from Nasdaq and ICE represents a 19% premium over Deutsche Boerse's bid and a 27% premium over NYSE's close on February 8, the day before the German company's offer.
Under the terms of the deal unveiled on Friday, ICE would acquire NYSE Euronext's derivative operations and Nasdaq and ICE would remain separate companies. Nasdaq would hold onto NYSE's remaining businesses, including the stock exchanges in New York, Paris, Brussels, Amsterdam and Lisbon, as well as the U.S. options business.
FOX Business first reported Nasdaq was considering a rival bid for NYSE Euronext, which is the parent company of the New York Stock Exchange.
NYSE confirmed it has received the unsolicited joint bid and said it will "carefully review" the proposal in consultation with its independent financial and legal advisors. For now, NYSE urged its shareholders to take no action.
Based on the joint Nasdaq/ICE deal, NYSE shareholders would receive $14.24 in cash, 0.4069 share of Nasdaq and 0.1436 share of ICE per share of NYSE they own.
Sources told FOX Business' Liz Claman that Atlanta-based ICE could raise the bid for NYSE even higher. Jeff Sprecher, founder and CEO of ICE, "is a billionaire who doesn't like to lose," a source said.
"Given the dynamics in derivatives markets today, the pace of innovation and the need for competition, we are well positioned to bring more value to stockholders by ensuring thatLiffe participates in the growth opportunities in our space," Sprecher said.
Deutsche Boerse, which unveiled its bid to create the world's largest exchange operator on February 9, declined to comment on the joint Nasdaq/ICE bid. Some speculated Deutsche Boerse may step up and improve its offer.
Nasdaq said it sees its combination with NYSE creating $740 million in total net synergies and bringing in $1.8 billion in total revenue. If accepted, the deal is expected to create double-digit accretion after 12 to 18 months.
"Our industry is undergoing a period of historic change," Nasdaq CEO Robert Greifeld said in a statement. "The combination of the two leading U.S. exchanges delivers an opportunity to build a global exchange platform that has the scale and growth potential to benefit investors, issuers and other market participants."
Regulators may play a key role in deciding the bidding war as they would have to sign off on either transaction.
For their part, ICE and Nasdaq said they believe a deal would receive the green light from regulators and be approved by European officials. The transaction would also need to be okayed by a majority of shareholders from Nasdaq and ICE.
ICE and Nasdaq said they plan to finance the deal through a combination of cash on hand and combined financing of $3.8 billion.
"Given that our proposal is clearly a superior proposal, we hope that NYSE Euronext's Board will recognize this opportunity as well as the benefits for NYSE Euronext's employees and customers," Greifeld said.
Shares of NYSE leaped 10.75% to $38.95 ahead of Friday's open, but stayed below the $42.50 offer price from Nasdaq/ICE. Nasdaq slipped 0.75% to $25.65, while ICE fell 1.21% to $122.05.