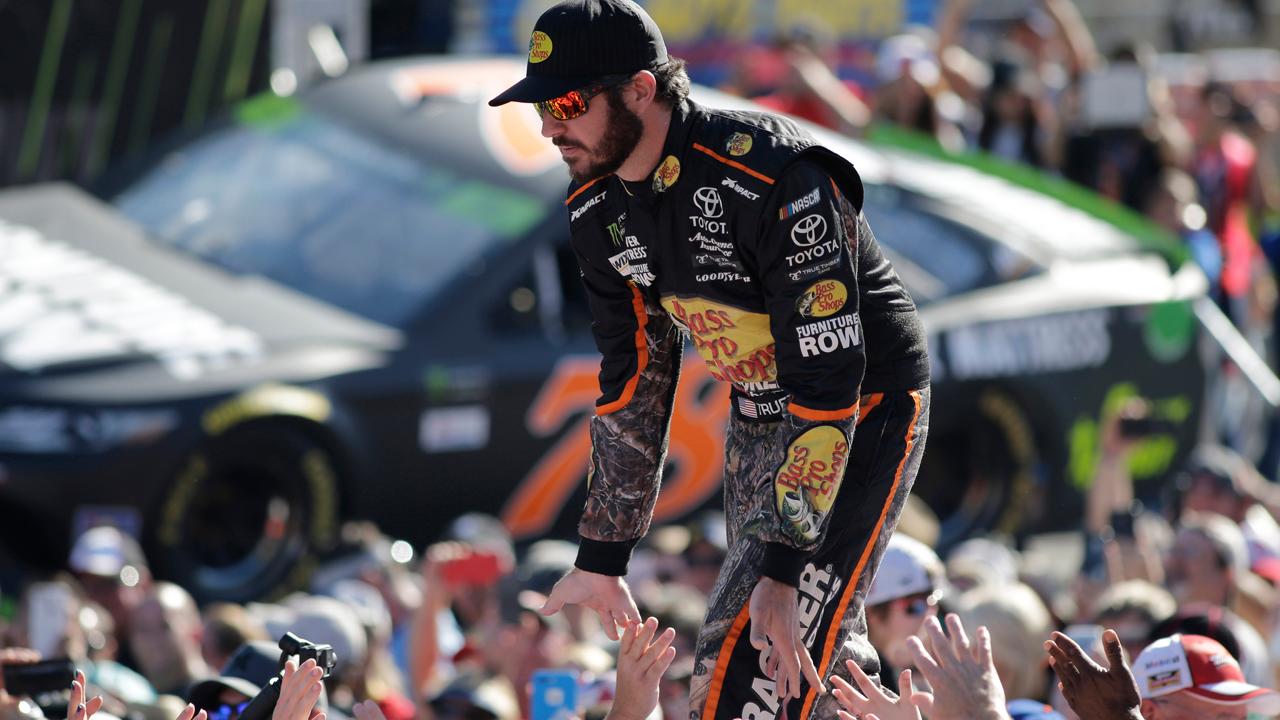 The NFL national anthem protests that began with former 49ers quarterback Colin Kaepernick last season have taken a toll on the league's branding.  A recent Harris poll revealed 77% of respondents felt players should stand for the anthem. Sponsors such as Papa John's raised concerns about the protests' impact on the league's TV ratings as well as sponsors' sales.
With mounting concerns that the protests could spread into other sports, NASCAR driver Martin Truex Jr. weighed in on the potential reaction if a driver took a knee during the national anthem before a race.
"Well, we've not seen it. I don't think we have to really worry about it," Truex told the FOX Business Network's Stuart Varney.
More from FOXBusiness.com
Truex, who captured the 2017 Cup Championship with his Ford EcoBoost 400 win at Homestead-Miami Speedway in Florida, does not expect national anthem protests to become an issue for NASCAR partly due to the sports' big military fanbase.
"I think that's one of the things about our sport I'm really proud of, very patriotic , huge military fans and just, you know, have those guys at the race track all the time," Truex said on "Varney & Co."