NASCAR taps into e-sports to recruit young fans, drivers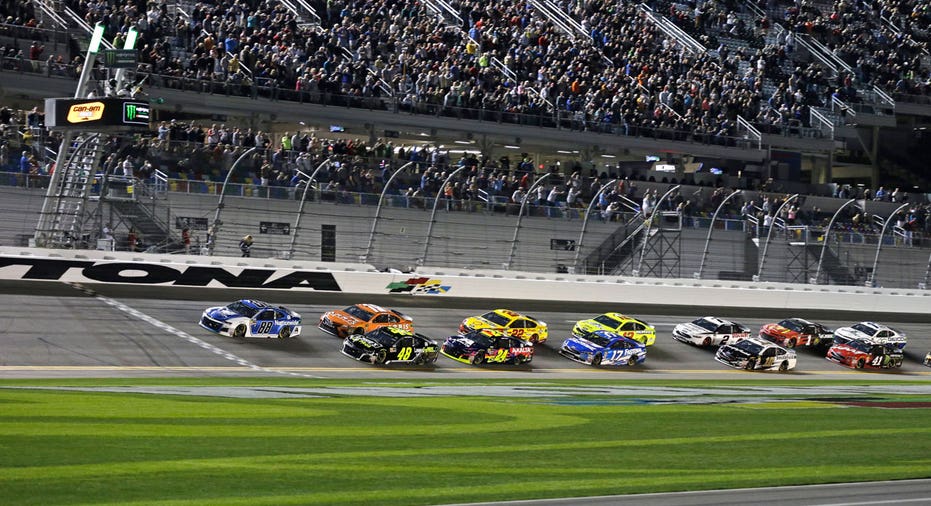 Few athletes can earnestly say a video game launched their career. NASCAR's William Byron, a 20-year-old rookie making his debut in the Daytona 500, is an e-sports veteran.
NASCAR has invested in new ventures targeting both serious virtual drivers and casual gamers, part of a strategy to leverage the fast-growing e-sports industry to help build a new generation of fans. Byron began his racing career online, competing in hundreds of races in the globally popular simulation game, iRacing. His rapid ascent through NASCAR's ranks is one piece of evidence that e-sports can steer drivers and fans to the sport.
"The biggest thing that attracted me to iRacing was the other guys in NASCAR who were on there – Travis Pastrana was doing it a little bit when he was racing in NASCAR, Dale [Earnhardt] Jr. talked about it in a couple of press conferences and a few other drivers had done it – so I saw how I could get into this platform that was similar to racing, and it was my way to relate to what those guys were doing," Byron told FOX Business. "I think e-sports can help fans relate to our sport better."
By 2020, e-sports are projected to be worth $5 billion in annual revenue, according to market research firm Activate. A growing number of fans and aspiring drivers are getting an introduction to NASCAR by playing iRacing, an online motorsports simulator, or popular video games such as NASCAR Heat and Forza. Even NASCAR drivers are known for participating in iRacing events or using the platform to get some practice laps.
"Young drivers are coming along, and they can relate to this young demographic. Gaming and e-sports are a natural fit," NASCAR Vice President of Consumer Innovation Blake Davidson said. "To leverage the stars of NASCAR through e-sports to attract new fans is really authentic."
NASCAR's drive to recruit new fans and talent will be vital for a sport that has suffered from sagging attendance and television ratings. The sanctioning body overhauled the format of NASCAR races last season, splitting each race into three stages, in hopes of creating more competition. Other moves, such as scheduling additional weekday races, have reportedly been discussed. In the short run, NASCAR is counting on an influx of young drivers and a fan base known for being fiercely loyal to the brands that sponsor NASCAR.
Joe Favorito, a veteran sports marketing consultant and professor at Columbia University, said NASCAR stands out among other sports in its efforts to build licensed games. NASCAR has backed online racing going back at least 15 years, Davidson noted, "before the term e-sports was even coined." But the challenge for all sports properties is connecting with a younger audience and adapting to that generation's TV viewing habits. For NASCAR, new investments in e-sports create an opportunity to engage with fans on mobile devices and integrate virtual racing with races at the track.
"Creating young, casual gaming fans to experience the thrill of what it is like behind the wheel, that's where the opportunity lies," Favorito said.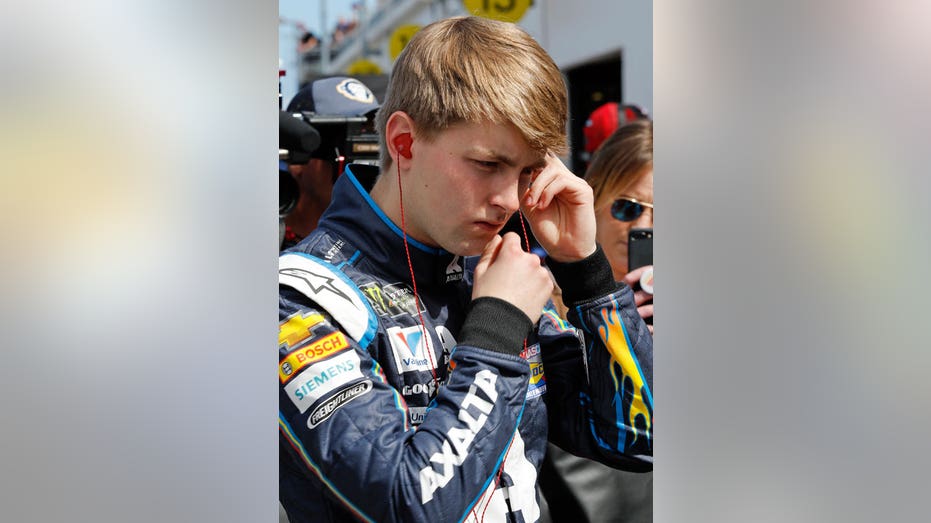 Byron, who enters his first season in Cup racing as the reigning XFINITY Series champion, didn't get behind the wheel until he was 15 years old—a late start by NASCAR standards. Now he's joining established young stars like Kyle Larson, Chase Elliott and Ryan Blaney in the Cup Series, an infusion of youth on the track following the retirements of well-known drivers Jeff Gordon, Tony Stewart and Earnhardt.
Byron explained that the transition from iRacing to the track wasn't seamless, saying a simulation game can't fully prepare drivers for the physical elements of driving a race car and the athleticism required to perform under pressure. Virtual races helped Byron learn the ropes, from pit stops to passing.
"I didn't grow up in a racing family or have any connections, so iRacing was my first chance to test my skills, and it's what helped give me a starting point. That's how it gets a lot of people started," said Byron, who will drive the No. 24 Chevrolet Camaro ZL1 for Hendrick Motorsports.
NASCAR has an officially sanctioned competition on iRacing, which features virtual tracks and cars created using three-dimensional laser scanning. A pro iRacing league backed by NASCAR's teams is also in the works with plans to launch sometime in 2018, according to a Sports Business Journal report. Tracks are said to be developing a league of their own and preparing to host video game tournaments during race weekends.
The NASCAR PEAK Antifreeze iRacing Series races every other week at virtual tracks such as Daytona International Speedway, home of the season-opening Daytona 500 on Sunday. The iRacing series will start its season two days later. Online races are scheduled every other week throughout the year and broadcast live on NASCAR.com and Facebook (NASDAQ:FB).
Turning virtual drivers into fans isn't an easy proposition. That's why NASCAR is casting a wide net beyond iRacing, working with the likes of Electronic Arts (NASDAQ:EA) on its Real Racing mobile game and exploring new partnerships with console-based games.
"Our strategy is one where we're reaching out to a number of genres to reach the broadest audience we can. If we can hook them into the sport, from there to watching on TV or becoming a NASCAR driver one day, that's very valuable for us," Davidson said.