N.Y. Attorney General Tells Daily Fantasy Sports Companies to Cease Operations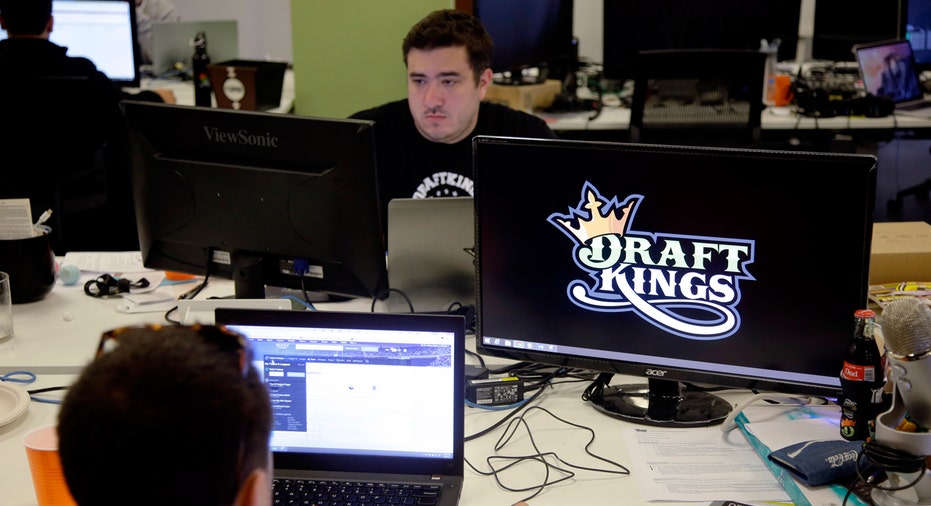 New York Attorney General Eric Schneiderman has ordered fantasy-sports operators Fan Duel Inc. and DraftKings Inc. to shut down in the state, saying that the games constitute illegal gambling and are subject to criminal penalties.
A handful of other states have previously said fantasy sports amounts to gambling and isn't allowed. But Tuesday's cease-and-desist order from New York is the first time fantasy-sports operators have been formally accused of criminal activity.
It is the latest blow for the daily fantasy industry, dominated by FanDuel and DraftKings, which faces a federal criminal probe and scrutiny of state legislatures over the legality of their business model and the oversight of their operations.
"Daily fantasy sports is neither victimless nor harmless," Mr. Schneiderman said in a statement. "And it is clear that DraftKings and FanDuel are the leaders of a massive, multibillion-dollar scheme intended to evade the law and fleece sports fans across the country."
FanDuel responded in a statement: "This is a politician telling hundreds of thousands of New Yorkers they are not allowed to play a game they love…. The game has been played—legally—in New York for years and years, but after the attorney general realized he could now get himself some press coverage, he decided a game that has been around for a long, long time is suddenly now not legal."
Calls to DraftKings weren't immediately returned. Earlier Tuesday, DraftKings sent a message to players: "Attorney General Eric Schneiderman is considering preventing New Yorkers from playing daily fantasy sports. Hey, New York, protect your right to keep playing daily fantasy sports. Contact the attorney general today!"
Mr. Schneiderman's office announced last month it was investigating the companies. In a statement, the attorney general said daily fantasy sports constitutes gambling because games are based on one week or a day of action, unlike traditional fantasy-sports formats where players are drafted for a full season.
Fantasy sites set a price on athletes, based on factors such as talent and opposing competition, and fantasy gamers fill out a lineup under an allotted budget.
"[Daily fantasy sports] is designed for instant gratification, stressing easy game play and no long-term strategy," the attorney general said in notices sent Tuesday to DraftKings and FanDuel.
The notice said the companies, much like a lottery, mislead consumers into believing they have a shot and winning big, when in reality the odds are vastly stacked against them. It also said the attorney general's investigation found that public-health experts believe daily fantasy has begun to create the same kinds of public-health issues that result from other forms of gambling.
The industry has been scrambling to contain fallout from an incident last month in which a DraftKings employee admitted on a fantasy-sports message board that he had prematurely released sensitive data about the site's biggest contest. The same week, he won $350,000 on FanDuel, something both companies acknowledge.
DraftKings said the leak was an accident, and both companies said he didn't benefit from having early access to data.
Nevada regulators last month ordered daily fantasy-sports sites to shut down and to get a gambling license if they wish to operate in the state. That move was anticipated given opposition to fantasy sports by that state's formidable casino industry.
Gambling-industry supporters have recently begun pushing for more regulation in the fantasy-sports industry, which has operated largely unmonitored.
FanDuel Chief Executive Nigel Eccles has come out in support of government regulations for the industry, including laws that mandate fantasy-sports operators keep player funds separate from operating cash and that companies be subject to third-party audits.
"In hindsight, I wish we would have done this sooner," he said in a recent interview.
The companies say they qualify for an exemption in the 2006 federal law that prohibited financial companies from transferring money to online gambling sites. Several sites were shut down. So-called daily-fantasy sites like DraftKings and FanDuel didn't become popular until after the law was enacted.
Federal investigators are trying to determine whether the business model of daily fantasy sports violates federal law. The department is also probing whether company employees used insider knowledge of how customers place their bets to give their own bets an unfair edge.
By Sharon Terlep