Myths to Avoid When Starting Up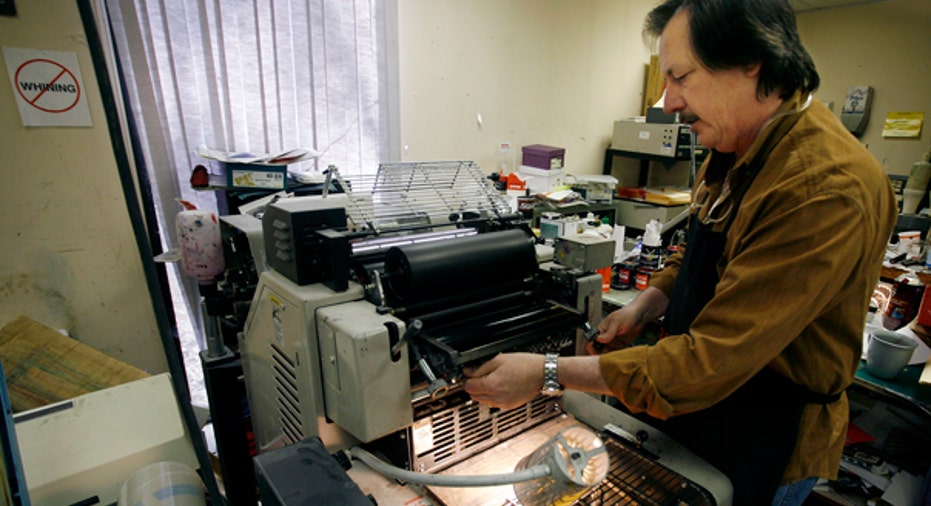 I am a first-time entrepreneur looking to avoid as many pitfalls as possible. What are some business myths that I should be aware of? From Todd Parker, Colorado
No. 1: Don't believe the entrepreneurial haters
Louis Lautman of Young Entrepreneur Society
The biggest myth that most wannabe entrepreneurs believe is that you need money, connections, technical knowledge and experience to start a profitable business. The only thing you need is a burning passion. You can leverage peoples' money, time, experience, relationships and technical knowhow. All you need to do is begin building your team.No. 2: You don't necessarily need a ton of money
Stephanie Kaplan of Her Campus Media
Don't automatically assume that you need a lot of capital to get your business off the ground. Try to cut costs wherever you can, and just get something workable out as soon as possible. Putting a lot of money into something doesn't mean it will be successful and if things don't work out, you'll be glad you aren't out too much money.
No. 3: You'll have time to do whatever you want
Ashley Bodi of Business Beware
This is not true by any means. Entrepreneurs work the hardest at all hours of the day and even weekends. Yes, you can work your own hours but it's all about achieving balance while going after your goal. Being an entrepreneur is a lifestyle, not a job.
No. 4: You need a business plan
Ryan Paugh of Brazen Careerist
Research from Babson College says entrepreneurs who spend time crafting formal business plans before launching a venture are just as likely to succeed as entrepreneurs who don't. Before launching my first company, we wasted months on a formal business plan, only to change our model immediately after launch. Business plans are only worth your time if you know you need to raise capital.
No. 5: Take a leap and possibly go broke
Dan Schawbel of Millenial Branding LLC
Many entrepreneurs are told to "take a leap," knowing they could possibly go broke in the process. There are other ways to build a business, such as starting one outside of a full-time job or getting funding from venture capitalists or angel investors. Don't feel like you have to take a risk that could ruin your life. No. 6: Hire based on initiative, not experience
Scott Belsky of Behance LLC
A common myth for first-time entrepreneurs is that you should recruit folks with the most experience. On the contrary, great start-ups thrive by hiring people who have a history of taking initiative in what matters most to them. Look for evidence of a personal interest that the candidate pursued on his or her resume. Initiative is the best indicator of future initiative.
No. 7: Online marketing is easy
Danny Wong of Blank Label Group, Inc.
Online marketing is a craft that takes quite a bit of skill and practice, and there's never any set way to win the Web. It's a huge business myth that you just put your business online and people will find you. Online marketing is just like marketing of any other kind. You have to build a strong brand, target the right people and manage your return on investment.
No. 8: A great idea is all I need to attract customers
Vanessa Van Petten of Lakewood Systems, Inc
I think one of the biggest myths is that an awesome idea is all you need to attract customers or traffic. I have seen many amazing ideas that were either branded incorrectly or lacked energy in marketing. Your idea is only the first step, branding it to be 'sticky' or memorable and then marketing it on the right Websites, blogs and shows is essential.
No. 9: More money is the answer
Shama Kabani of Marketing Zen
Many first-time entrepreneurs believe money is the solution to their challenges. And, sometimes, it is. But, many times capital can hinder growth. If you have a limited budget, you will be forced to use creativity. Some of the best lessons learned and pitfalls avoided in entrepreneurship are thanks to bootstrapping.
Founded by Scott Gerber, the Young Entrepreneur Council is a nonprofit organization that provides young entrepreneurs with access to tools, mentorship, community and educational resources that support each stage of their business's development and growth.  The Y.E.C promotes entrepreneurship as a solution to youth unemployment and underemployment.