Mulally Staying At Ford Thru 2014: Report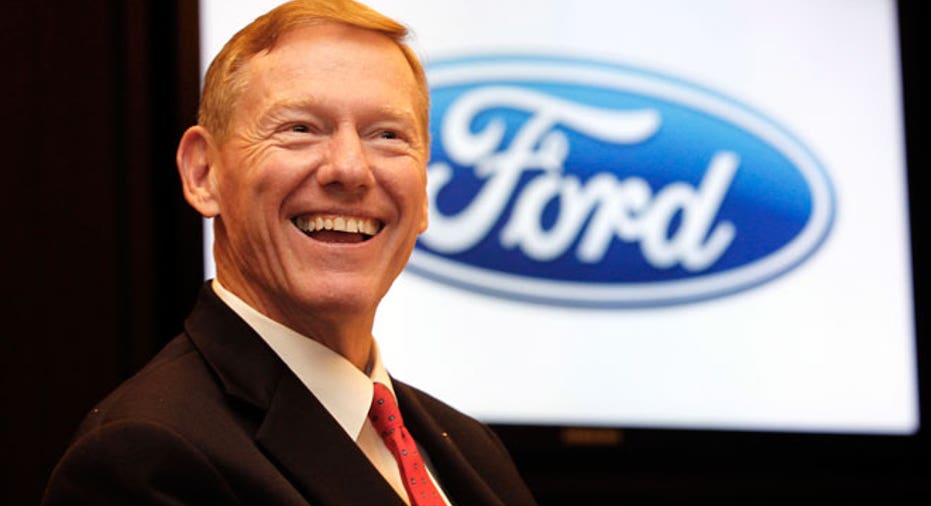 Despite endless speculation on the future of the coveted Ford (NYSE:F) chief executive Alan Mulally, a member of Ford's board of directors said Thursday Mulally is not going anywhere for a while.
Edsel Ford II, at an event in Dearborn, Mich., to introduce a new version of the car maker's iconic Mustang, said Mulally is staying at least through the end of next year.
"Alan is staying through the end of 2014 and that's all I know," said Ford, a great-grandson of company founder Henry Ford, according to a Bloomberg News report.
The charismatic Mulally is widely viewed as top candidate to replace Steve Ballmer as CEO at Microsoft (NASDAQ: MSFT). His name has also been tossed around as a candidate for a top government position.
Ford said Mulally has notified the board of his future plans and that the board has not asked Mulally to make those plans public.
"Frankly, he has told us that his plan is to stay with Ford through the end of 2014," Ford said.
Mulally, 68, led Ford through the 2008 financial crisis and subsequent recession after arriving at the car maker from Boeing (NYSE: BA) in 2006. Ford was the only Big Three U.S. car maker not forced to file for bankruptcy or accept government bailout money. Both General Motors (NYSE: GM) and Chrysler went bankrupt in 2009 and survived on bailouts.
A Ford spokesman did not immediately respond to a request for comment.