M&T Bank to Buy Hudson City for $3.7B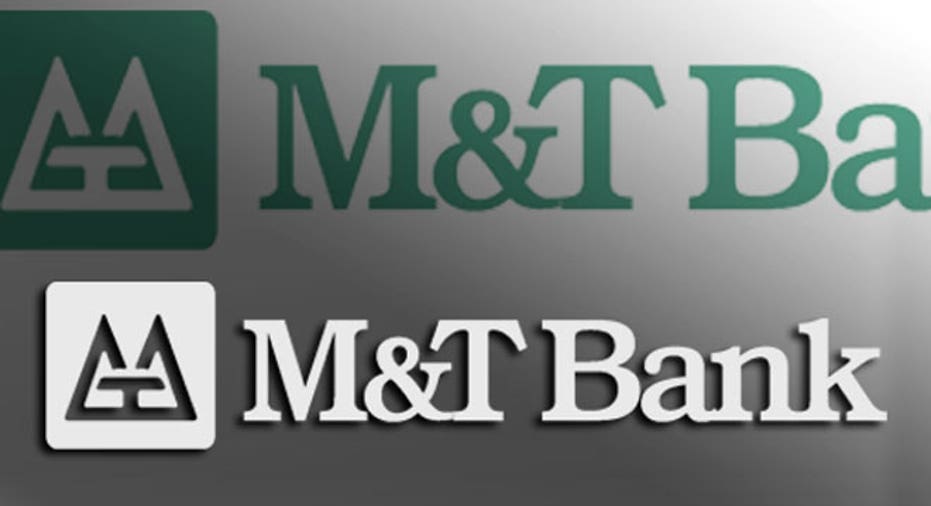 In an effort to expand its geographic reach along the East Coast, M&T Bank (NYSE:MTB) inked a cash-and-stock deal on Monday to snatch New Jersey-based Hudson City Bancorp (NASDAQ:HCBK) for $3.7 billion.
The transaction will increase Buffalo-based M&T's deposit base by $25 billion and loans by $28 billion. It also gives M&T a network of 135 branches, nearly 100 of which are located in New Jersey. The combined network will have 870 branches from Connecticut to Virginia.
Based on M&T's Friday close, the bank said it will pay $7.22 in cash or stock for each Hudson City share. That offer represents a 12% premium on Hudson City's Friday close of $6.43. M&T said it will pay for the deal with 60% common stock and 40% cash.
"This merger creates tremendous opportunities to build on the successes that each company has achieved individually in its own markets," Hudson City CEO Ronald Hermance, Jr. said in a statement  "As we combine Hudson City's attractive retail network with M&T's full service commercial banking suite, our stakeholders will participate in the growth of one of the nation's strongest and most successful banking franchises."
Founded in 1868, Hudson City is headquartered in Paramus, N.J. and has $43.6 billion in assets. M&T was founded in 1856 and has $80.8 billion in assets.
The acquisition is expected to immediately add to the combined company's earnings, capital ratios, capital generation and tangible book value per share.
"To the customers and communities now served by Hudson City, M&T brings a wider array of banking products and services," M&T CEO Robert Wilmers said.
Specifically, Wilmers said Hudson City customers will now have options to add debit and credit cards, home equity loans, small business and commercial banking services and wealth management solutions.
Shares of Hudson City jumped 14.46% to $7.36 Monday morning and M&T's shares rallied 3.2% to $88.67.
J.P. Morgan Chase (NYSE:JPM) served as Hudson City's advisor, while Evercore Partners (NYSE:EVR) advised M&T.