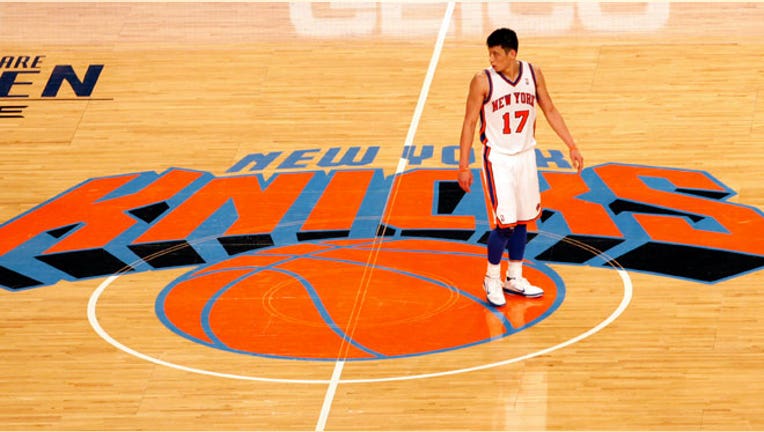 Just two weeks after Linsanity descended upon New York City, Time Warner Cable (NYSE:TWC) and New York Knicks parent MSG (NYSE:MSG) have resolved their dispute.
After a 48-day standoff, the agreement means Time Warner subscribers will once again be able to watch games that air on the MSG Network, which is the home of the Knicks, New York Rangers, New York Islanders and New Jersey Devils.
The blackout began on New Year's Day as the two companies failed to agree to terms on the amount of subscription fees Time Warner would pay MSG. Recent reports had indicated the talks began to intensify in recent days.
The breakthrough helped send shares of MSG jumping to fresh all-time highs. MSG closed at $32.85, up 2.98% on the day, continuing its torrent pace since phenom point guard Jeremy Lin debuted on February 4.
New York Gov. Andrew Cuomo intervened in the dispute between MSG Chairman James Dolan and Time Warner CEO Glenn Britt over the past 24 hours, accelerating the agreement, the Times reported.
"I applaud both Mr. Dolan and Mr. Britt and their companies. I thank them for being responsive to the needs of New Yorkers," Cuomo said in a statement.
Time Warner Cable said MSG had demanded a 54% price hike in subscriber fees, a figure MSG has denied.
Despite the blackout, the average household TV rating on MSG Network has surged 109% in the six games, MSG said. Ratings in the pre and post game show have soared 96% versus the season average over that span.
Lin, an undrafted point guard from Harvard, has turned into an overnight sensation, breathing new life into the Knicks, MSG's biggest franchise, and giving the company greater leverage in its negotiations with Time Warner. Subscribers of Time Warner Cable account for about 20% of MSG's potential audience.
Leading the Knicks to an undefeated record since his insertion in the lineup, Lin has graced the cover of local newspapers, dominated sports talk radio and TV programs and created a surge in social-media buzz.