MSG Stock a Loser Despite 40% Climb in 4Q Net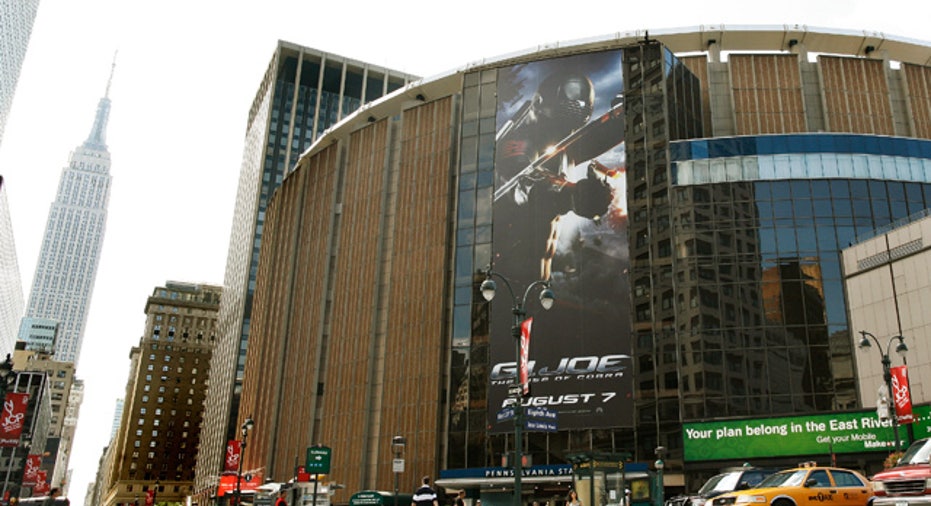 Madison Square Garden (NYSE:MSG) scored a stronger-than-expected 40% leap in fiscal fourth-quarter profits, but shares of the parent of the New York Knicks and Rangers retreated Friday morning.
MSG, which is also the parent of its namesake arena and Radio City Music Hall, said it earned $32.7 million, or 42 cents a share, last quarter, compared with a profit of $23.4 million, or 32 cents a share, a year earlier. Analysts had called for EPS of 42 cents.
Revenue increased 5% to $432.7 million, surpassing consensus calls for $435.41 million. Operating margins increased to 12.1% from 10.7%.
MSG, which owns cable sports network MSG Network, said its media revenue jumped 12.1% to $144.1 million. Entertainment revenue inched up 0.3% to $177.5 million, while its sports revenue increased 4.1% to $128.7 million.
"We achieved the highest level of [adjusted operating cash flow] in Madison Square Garden's history, a reflection of our strategy to use our unique assets across media, entertainment and sports to generate enhanced returns," CEO Hank Ratner said in a statement. "We also commenced the much anticipated transformation project to turn The World's Most Famous Arena into the world's most state-of-the-art arena."
Despite the stronger-than-expected results, Miller Tabak downgraded MSG to "neutral" from "buy."
MSG, which completed its spin-off from Cablevision this year, saw its shares retreat 6.47% to $27.78 Friday morning, trimming its 2011 gain to 15%. Even with that pullback, the stock has soared nearly 50% over the past year.