MSG Scores 9.8% Rise in 1Q Profits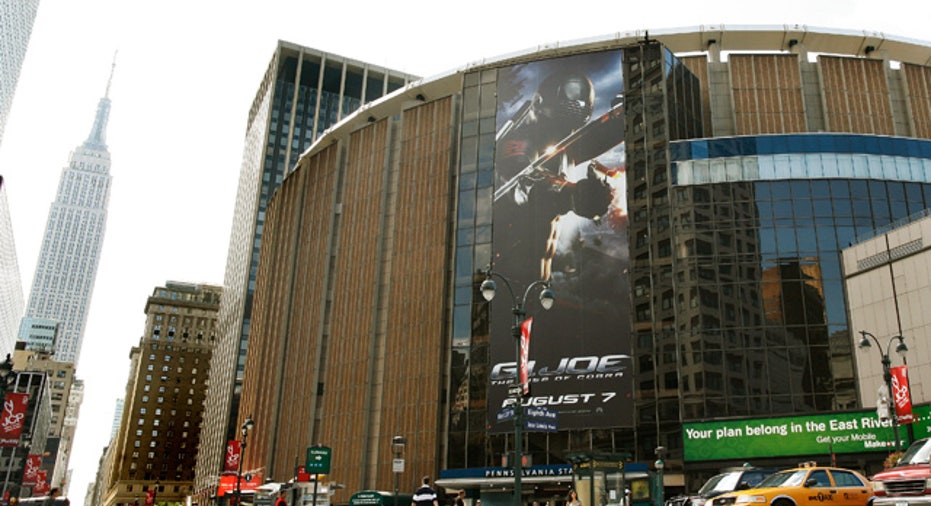 Boosted by higher revenue from its New York entertainment venues, Madison Square Garden Co. (NYSE:MSG) beat the Street Friday with a 9.8% increase in first-quarter profits.
The parent of the New York Knicks and New York Rangers said it earned $19.1 million, or 25 cents a share, last quarter, compared with a profit of $17.4 million, or 23 cents a share, the year before. Analysts had been expecting EPS of 24 cents.
Revenue climbed 7.8% to $330.4 million, compared with consensus calls for $323 million.
"We are pleased with our start to 2011, as we continued to deliver solid revenue and AOCF growth, reflecting the operating momentum of our unique sports franchises, world renowned venues and valuable programming networks," CEO Hank Ratner said in a statement.
MSG chalked much of the increase in profits up to a 3.2% rise in first-quarter revenues at its entertainment division, which includes Radio City Music Hall.
Revenue at MSG's sports business jumped 10.6% to $157.7 million amid higher food, beverage and merchandise sales and larger season ticket revenue.
Shares of MSG climbed 1.28% to $26.87 Friday morning, slightly outpacing a 1.10% rise on the S&P 500. The stock has gained 3% so far in 2011 and 36% from a year ago.