MSG Replaces CEO Ratner With Cablevision Exec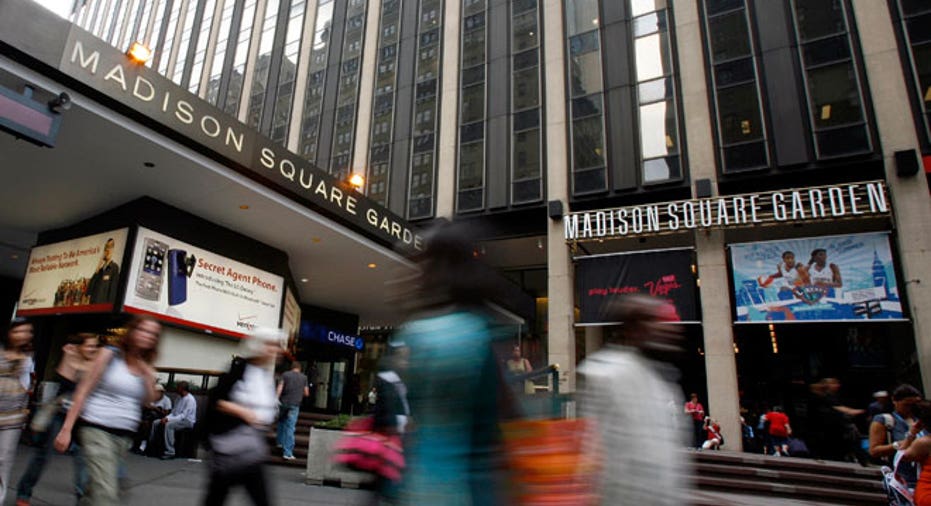 New York Knicks and Rangers owner MSG (NYSE:MSG) confirmed late Friday that CEO Hank Ratner is being replaced by Cablevision (NYSE:CVC) exec Tad Smith.
The change at the top of MSG marks the transition of the executive who spearheaded the sports and media company's spinoff from Cablevision and $1 billion renovation of its namesake arena.
"Hank has achieved enormous success over his long-career with the company, particularly over the last decade, when his leadership and business acumen has allowed MSG to enhance its position as one of the world's leading sports, media and entertainment companies," MSG Executive Chairman James Dolan said in a statement.
Ratner, CEO since 2009, will stay on at MSG as vice chairman and join the company's board of directors.
"This is not a 'knocked from the spot, nice knowing you' situation at all," MSG told FOX Business. "Hank is still very much a part of the day-to-day operation of MSG."
MSG confirmed the personnel shuffle after Friday's closing bell following reports by FOX Business and Bloomberg News.
Smith joined Cablevision in 2009, overseeing a newly-formed local media division.
"Over the last five years, Tad's unique ability to grow organizations and identify key talent has helped to guide Cablevision during a period of unprecedented change," Dolan said.
Shares of MSG closed down 2.95% to $57.01 on Friday, leaving them about 1% in the red on the year.
The executive shuffle would come weeks after MSG logged a 29% jump in quarterly profits thanks in part to the return of the National Hockey League to a full season.
All three divisions of MSG, sports, media and entertainment, reported higher revenue for the fiscal second quarter.