Moving? Don't Get Ripped Off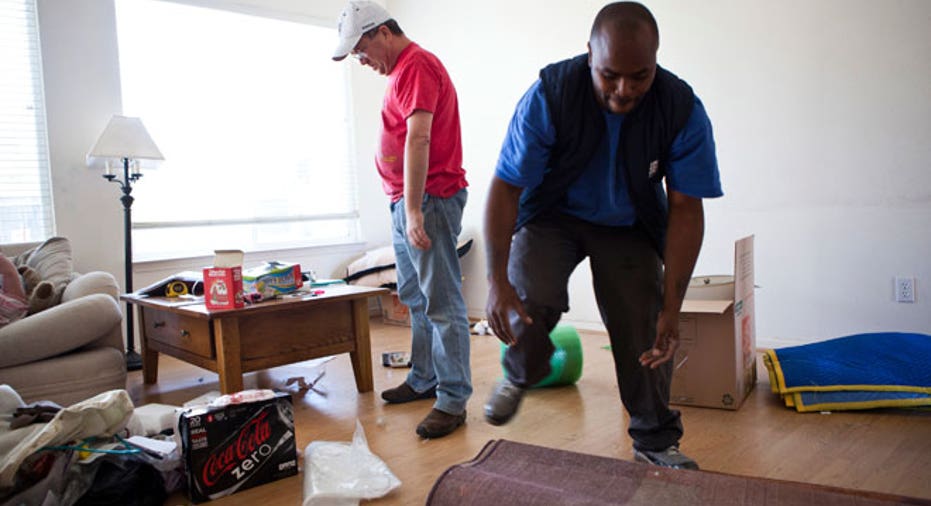 In any industry you have bad characters. But when someone comes to your home, packs up all your stuff, takes off with it, and won't give it back — that's a terrible time to figure out you hired a shady mover. During all my years as a consumer and investigative journalist, I've fielded dozens of phone calls and emails from consumers in tears saying, "I was quoted my move would cost $1,000, the movers picked up all my belongings, and now they want $4,000 or they won't unload them off the truck!"
Unscrupulous moving companies and moving brokers bank on YOU not knowing the rules and hit you with the "real price tag" for your move when you're most vulnerable: After they've got all your possessions secured on their truck. The US Department of Transportation, which regulates interstate movers, knows the scoop. The agency warns on its website: "Most moving companies are legitimate businesses that do quality work. But in recent years, a growing number of complaints have been filed against interstate movers-and many of those complaints spring from the fraudulent practices of a small percentage of dishonest movers known as rogue movers."
Related: Top 10 Scams to Watch Out For 
The rogue mover scheme starts when you search for a company online. A moving broker or company's website pops up claiming to make your move easier by just giving you an estimate over the phone. You call, and a friendly person walks you through the number of rooms in your house as well as the amount of clothes and furniture you're moving. They quote you a price and it seems like a great deal. BE CAREFUL ! The US DOT says: "Rogue movers typically offer low estimates over the telephone or web without inspecting the consumer's household goods. Once the household goods are loaded, the mover holds them hostage while demanding more money or increasing the cost of previously quoted estimates."
I've heard of panicked cash strapped consumers having to get the police as well as state and federal agencies that regulate moving companies involved to get their possessions back. Some have just been so desperate they paid the ransom!
Of course there are plenty of good moving companies out there--but it's an industry that has its share of consumer complaints. A new nationwide poll of consumer review organization Angie's List members, found nearly 40 percent say they encountered a problem with their most recent move, such as damage, extra fees or stolen goods. But if you konw the secrets to finding a reputable mover, they do exist!
The first key: Get three IN HOME estimates for your move. "The movers need to be able to see exactly how much stuff you have in your three bedroom house so they can get you the best estimate possible," adds Angie Hicks, the founder of Angie's List.
Angie's List has some tips to make sure your move goes smoothly.
Research your mover: As in all professions, there are scams in the moving industry. Be on the lookout for red flags which can include an unmarked truck, dirty packaging materials, and employees without uniforms. Reputable movers do not require large deposits or payment in advance.
Related: Companies Fight Back Against Negative Comments Online
Check credentials: Ask for the company's U.S. Department of Transportation registration number. Twenty-eight states require both state and U.S. DOT registration. And ask for information on the moving crew's status with the company. Are they employed by the company, temporary hires – do they perform background checks on all?
Confirm insurance: Ask for proof that your mover is insured against damage and be sure you understand how you would file claims and be compensated should something go wrong. All movers must assume liability for the value of the goods they transport. "Released value" is a no-cost option that provides minimal protection, requiring movers to cover any damages at 60 cents per pound, per article. "Full value" is the most comprehensive option, but cost varies.
Estimates: Have the companies come to you for an in-home estimate because most jobs require a physical inspection. Local and intrastate moves are usually priced by the hour, while moves across state lines must be based on the certified weight and distance shipped, plus the amount of special services, such as packing. Be as detailed as possible with the services you need on moving day so the company can provide the right size crew and truck.
A binding estimate is a written agreement made in advance with your mover that clearly describes all services provided. It guarantees the total cost of the move based on the quantities and services written in the estimate.
A nonbinding estimate is what the mover believes the cost will be based upon the estimated weight of the shipment and additional services required. However, the final charges are based on the actual weight of your shipment, the services provided and the tariff provisions in effect.
If the cost sounds too good to be true, it probably is: A move can cost anywhere from several hundred to several thousand dollars. Factors include the distance of the move, the number and size of your belongings and an additional services you want. Never hire on price alone, especially if that low bid is significantly lower than your other estimates. Just because a mover's hourly rate is the lowest doesn't mean it's the best choice. The move could take longer, or items may be damaged – leading to a higher overall cost.
Related: 10 Things to Buy Used 
Bigger may mean bigger costs: Some items, like a piano or safe, will cost more to move than couches and chairs. Additional charges may also apply if the movers have to go above and beyond, like getting an antique armoire up a twisting, tight staircase.
Additional Services: Adding services to your move can change costs. For example, the company may charge you for packing supplies, wrapping up big items and assembly/disassembly of furniture. Determine what you want done and get costs for each step.
Get it in writing: The moving company should provide you a copy of the tariff, which lists items for which you could be charged, such as a "stair fee" or "long carry fee. Read and understand the fine print of your contract. Items such as delivery dates, the mover's responsibility for loss of damage, estimate, payment method, etc. should be in writing. Never sign any paperwork the movers hand you after unloading until you're sure there's nothing missing or damaged.
Constant contact: If you're moving a great distance, hire a mover who offers an online tracking system so you can virtually watch your belonging as they move across the country. Regardless of the distance involved, get phone numbers and back-up phone numbers in case you need to reach the drivers.
Got damages? If you notice that a box is damaged at delivery, open it in the mover's presence and have them confirm the condition of the articles in the box. Note any damage on the inventory form. It will be easier to collect on damage if you discover it with the movers still present.
Related: 10 Most Complained About Consumer Services 
Before you EVER hire a mover, check out this booklet brought to us by the US Department of Transportation, which has fielded its share of complaints about movers over the years. The American Moving and Storage Association, the trade association for moving companies also has a handy booklet with great tips.
The US DOT regulates companies that move your stuff from one state to another. Before you hire a mover to do that, be sure to look it up here and see if it has any complaints. The American Moving and Storage Association has tips on its website and a "ProMover" program to help you find an interstate mover who's passed a background screening and is certified by the association. They say it's like giving them the "Good Housekeeping Seal of Approval".
Moving within the same state?
State agencies usually regulate companies that do intrastate moves, meaning it moves your stuff from one place to another within the same state. Here's a link to help you find out who regulates movers in your state. Call that office and see if the company you want to hire has any complaints.
More from GalTime: