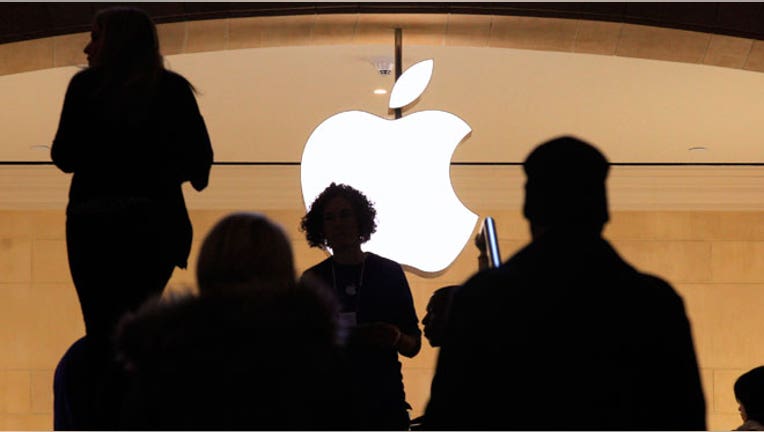 With its market cap climbing to an eye-popping $621 billion on Monday, Apple (NASDAQ:AAPL) has a new feat to add to its lengthy resume: most valuable company ever.
The latest increase in Apple's valuation nudges the tech behemoth above the record set by software behemoth Microsoft (NASDAQ:MSFT) back in 1999 before the bursting of the tech bubble.
Apple also continues to widen its lead over ExxonMobil (NYSE:XOM), which previously held the title of the most valuable company in the world. Exxon's market cap stood at just north of $405 billion on Monday.
To put Apple's massive market cap into perspective, $621 billion is more than the combined market valuations of tech stalwarts Intel (NASDAQ:INTC), IBM (NYSE:IBM), Hewlett-Packard (NYSE:HPQ), Amazon.com (NASDAQ:AMZN) and eBay (NASDAQ:EBAY).
Led by late CEO Steve Jobs, Apple generated extraordinary growth by churning out blockbuster items like the iPod, iPhone and iPad.
Apple's shares have surged 64% so far this year, compared with a more muted 12.8% gain for the S&P 500 and an 18.1% jump for the Nasdaq Composite.
Over the past five years, Apple's stock has skyrocketed 411%, doubling Google's (NASDAQ:GOOG) 204% surge and vastly outperforming the S&P 500's -7% return over that span.
Despite Apple's impressive run, analysts largely remain very bullish on the stock. According to Thomson Reuters, 48 of 55 analysts tracked have a "strong buy" rating on Apple. Just two analysts have a "sell" or "underperform" rating.
Shares of Apple jumped 2.14% to $661.97 in recent action.
Interestingly, Microsoft's record $620.58 billion market cap in 1999 is actually worth $853.41 billion in today's dollars when inflation is accounted for.