Move Over China, Yum Brands Setting Its Sights on India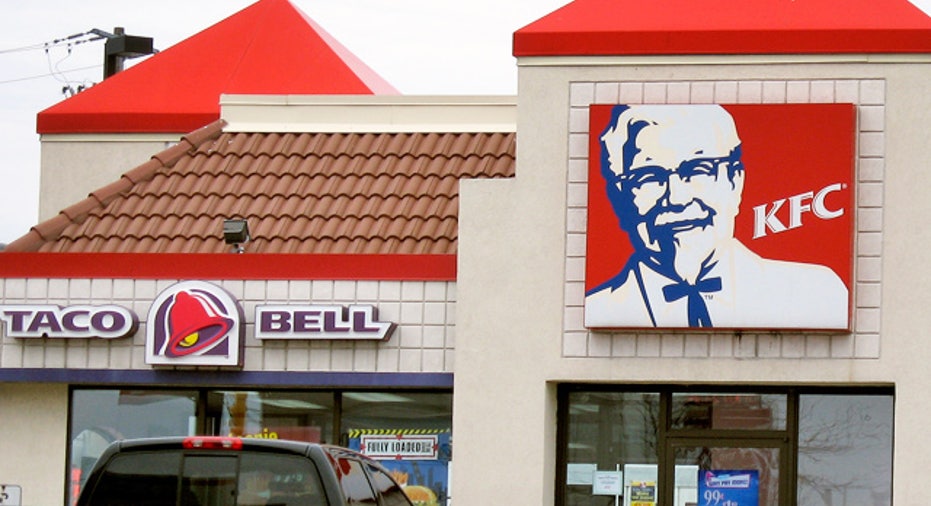 Yum Brands (NYSE:YUM) might still be fighting off a chicken scandal in China, but that hasn't stopped the company from upping its commitment to emerging markets to $10 billion by 2020.
The KFC and Taco Bell parent says it's ramping up its expansion in high-growth markets like India to meet a burgeoning middle class.
The fast-food operator is already on pace, opening five new restaurants a day outside of the U.S., with plans to open a record 1,450 new restaurants in emerging markets this year.
The company wants to meet a goal of more than 20,000 new restaurants in those regions over the next seven years.
"With only 2 restaurants per million people in the top 10 emerging markets, vs. 58 restaurants per million in the U.S., we are only on the ground floor of global growth," Yum Brands CEO David Novak said in a statement.
Still reeling from a probe in China regarding high hormone levels in its KFC chicken, the company is now setting its sights on India, which is expected to have the largest consuming class in the world by 2030, surpassing China with its growing population of 1.2 billion people.
On Tuesday, Yum Brands opened its 40,000th restaurant in India with a flagship KFC store. The chicken brand tripled there over the last five years to 296 restaurants.
Meanwhile, Yum says the eating out market in India is slated to grow to $94 billion by 2020. Currently, only 2% of the market is organized with national and international food retail brands, Yum says.
Shares of the fast-food operator are virtually flat on the year, trading around $66.89 recently, about 30 cents off their 52-week high.
Earlier this month, the Louisville, Ky.-based company said its overhaul in China was taking longer than expected, however Novak remained confident sales would fully recover, predicting "at least" 20% EPS growth in 2014 amid plans to rely more heavily on success of other China brands and growth in emerging markets.