Mother's Day Spending Is up, but You Can Keep Costs Down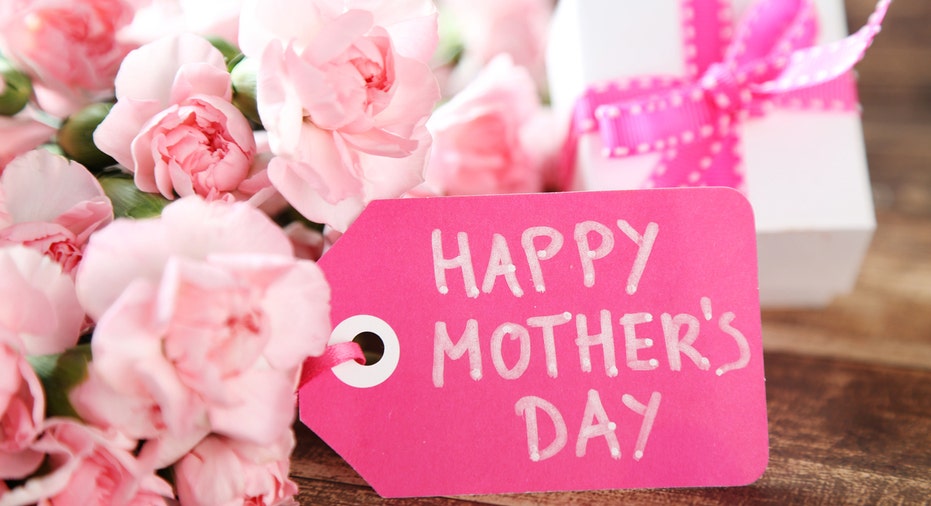 You can't put a dollar figure on your love for the moms in your life — but if you had to, it might be close to $200.
Mother's Day shoppers are expected to spend an average of $186.39 this year, according to the National Retail Federation. That's a nearly $15 jump from last year's average of $172.22.
Total Mother's Day spending is expected to reach $23.6 billion in 2017, a record-high figure in the NRF survey's 14-year history. For comparison, spending was projected at $21.4 billion in 2016.
"Consumer sentiment has been high over the last 18 months, and wages are going up," says Ana Serafin Smith, a senior director of media relations at the NRF. "Therefore there's more money in consumers' pockets for them to comfortably spend and splurge a little more, especially on people they love."
The price tags on gifts for your mom, grandma, spouse and others can add up quickly — and buying for multiple people contributes to consumer spending levels, Smith points out. But there are still ways to keep your costs down, even if you're shopping at the last minute.
Greeting Cards, Flowers and Other Favorites
Flowers spring to mind as a classic Mother's Day gift, but they're just one of the things shoppers plan to buy for the holiday, according to the NRF:
Greeting cards (77.9% plan to purchase)
Flowers (68.5% plan to purchase)
Special outing, such as dinner or brunch (55.9% plan to purchase)
Gift card(s)/gift certificate(s) (45.0% plan to purchase)
Clothing or clothing accessories (36.9% plan to purchase)
The survey found that 30% of consumers will shop online for gifts, up from 27% last year. And 34% of smartphone owners will research gifts on their phones.
Shoppers Can Find Savings
Picking the perfect present for your mom is hard enough, and holidays can throw a wrench into an already tight budget. But breathe easy: You don't have to shell out $200 to make her feel special. Opting for a less expensive gift is a smarter move than charging holiday-related purchases on a credit card you can't pay off within three months or so. Remember, the flowers will wilt, but the debt will stick around.
Here are three ways to spend less this Mother's Day.
Spring for a gift card. Cash-back website Ebates asked moms what would make them happy this Mother's Day, and almost one in five picked a gift card to their favorite store. The plus side for you? You can choose the amount to load onto it. Some stores, including wholesale club Costco, even sell gift card bundles for less than face value.
Pick one present. Instead of buying a bouquet of flowers, a greeting card and a fancy brunch, pick the one that your mom will enjoy most. For some, going out to eat with family can be a gift all its own. For others, jewelry might do the trick. You know your mom best.
Look for a bargain. There's no shame in getting your Mother's Day present on sale. And cash-back websites such as BeFrugal earn members money back on their purchases at certain retailers. If you shop with a cash-back credit card and apply a coupon, you can stack additional savings.
If your gift is an outing, look for restaurants that offer Mother's Day promotions. For instance, Boston Market guests can take $5 off any Family Meal purchase for four or more on May 14 at participating locations. Present this coupon when ordering.
More Holidays are Around the Corner
Buying a gift for your mom probably won't be the only additional expense that pops up this month. And Father's Day is coming right up, too.
If you can, leave a buffer in your spending for birthdays, holidays, graduations and other special occasions. Pick a dollar amount you can comfortably spend each month and pick presents that fit that figure.
Learn how to build holidays into your budget with our tips on how to balance wants and needs.
Courtney Jespersen is a staff writer at NerdWallet, a personal finance website. Email: courtney@nerdwallet.com. Twitter: @courtneynerd.
The article Mother's Day Spending Is up, but You Can Keep Costs Down originally appeared on NerdWallet.